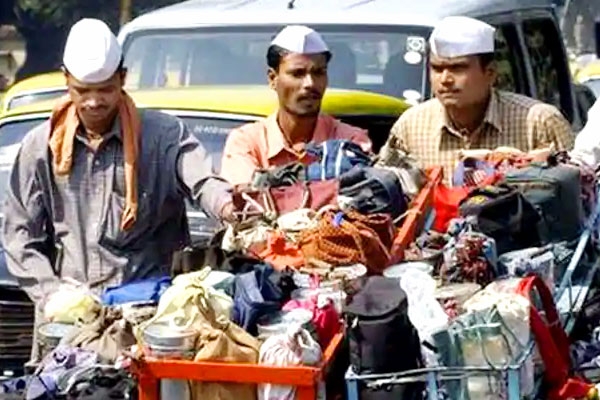 (Image source from: Zeenews.india.com)
Schools, colleges, educational institutes and universities will remain closed in Maharashtra till October 31.
Mumbai: The Maharashtra government in the wake of the central government announcing the Unlock 5 rules has extended the lockdown in the containment areas till October 31.
However, hotels, restaurants, bars, and food eateries will be reopened from October 5 as a part of the Unlock 5 relaxations.
However, the capacity in these outlets is limited to 50 percent or is decided by the local authorities according to the coronavirus case count.
The state government has also allowed the dabbawalas in the Mumbai Metropolitan Region to travel in the local trains after procuring the QR codes from the Commissioner office in Mumbai.
The Maharashtra government has released an order mandating the reopening of the train services traveling within the city with an immediate effect.
According to the order, only 50 guests have been permitted in marriages and other gatherings or functions.
Meanwhile, the schools, colleges, educational institutions, and coaching institutes will remain closed till October 31.
Auditoriums, assembly halls and other meeting places shall remain closed. However, metro rails, cinema halls, swimming pools, entertainment parks and theatres will reopen as Unlock 5 has started.
The local trains in the Pune region will also be reopened this month which comes as a savior to many.
Meanwhile, Maharashtra continues to remain the worst hit state due to the coronavirus in the country with a whopping number of 18,000 plus cases reported in the state on a single day on Wednesday.
The state has also reported 481 deaths on a single day and 19,163 patients were discharged according to the public health department.
The total number of coronavirus cases in the state has reached 13,84,446 with a total of 36,662 deaths being reported till now.
A total of 10,88,000 people were discharged after they got cured in the state hospitals.
The active cases in the state stand at 2,59,033.
The Brihanmumbai Municipal Corporation, commonly known as BMC said that the state would not run out of the Remdesivir injections as around 72,000 injections of the same have been ordered to the hospitals.
BMC has already confirmed that it has received 10,000 vital injections for the patients.
While the state remains the top in the number of active cases and also in the number of coronavirus cases reported, regular activities have almost been resumed with Unlock 5.0.
- By Gayatri Yellayi