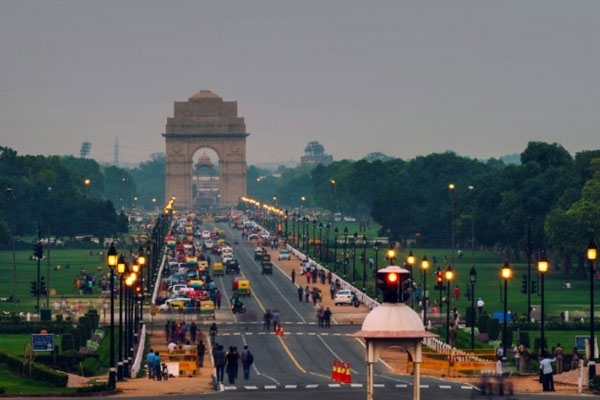 (Image source from: cloudfront.net)
Hyderabad is at 85th position, down from 67th in 2019, New Delhi is at 86th place down from 68 in 2019.
The Institute of Management Development (IMD) in collaboration with the Singapore University of Technology has released the Smart City Index 2020 along with the findings on how technology is playing a key role in the COVID-19 times.
In the rankings, Hyderabad, Mumbai, Bangalore and New Delhi have seen a major drop in their ranking in the global listing of cities where Singapore has topped the chart.
In the 2020 Smart City Index, Hyderabad which was at 67th place in 2019 fell down to 85th position this year. The nation's capital New Delhi which is round the clock hit by air pollution has seen quite a dip in the smart city ranking with 86th position this year compared to 68th place last year.
Mumbai has suffered a huge setback by securing the 93rd position in the index down from 78th place in 2019. The space city, Bengaluru stood at 95th place going down from 79th position last year.
The index findings by the team added that Indian cities have suffered a major drop this year due to the COVID-19 pandemic which the country is not prepared for.
IMD and Singapore University highlight the key indicators of the smart city index every year which indicates the areas the cities need to improvise on. The year the key indicator is air pollution which many of the cities need to focus on.
For cities like Bangalore and Mumbai, the key indicators were traffic congestion, for Hyderabad, it is basic amenities according to the report.
The 2020 Smart City Index was topped by Singapore followed by Finland's capital Helsinki and Switzerland's Zurich in the second and third places respectively.
Several cities in the top 10 list include Auckland (4th), Oslo (5th), Copenhagen (6th), Geneva (7th), Amsterdam (9th), and New York at 10th place respectively.
The Smart City index prescribed by these institutes measures the urban settings like technology to enhance benefits and eliminate the shortcomings.
The index has ranked 109 cities worldwide by taking the perceptions from 120 people in each city.
Hundreds of citizens were surveyed in April and May 2020 and were asked questions based on technological provisions in their cities across 5 areas like health, safety, opportunities, governance and activities.
This year's rankings have reflected hugely on the COVID-19 pandemic and its aftermath that made it difficult to focus on technological improvements across cities.
IMD's professor Arturo Briss said that those cities with adequate and recent technologies have managed their cities and the pandemic better indicating that technology plays a key role in eliminating the pandemic.
By Gayatri Yellayi