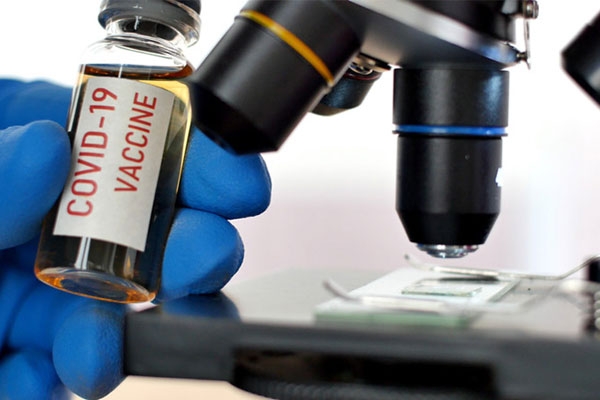 (Image source from: theweek.in)
ICMR Chief, Balaram Bhargava on Tuesday announced the decision to start human clinical trials on two Indian originated vaccines.
According to Indian Council of Medical Research (ICMR), two innate Indian candidate vaccines have got clearance on Tuesday to embark on human trials with 1000 volunteers for each vaccine.
Speaking at a media conference on the situation of COVID-19 in the country, DG of ICMR, Balaram Bhargava said that India plays an imperative role in COVID-19 vaccine supply and 60% of the vaccines supplied across the world are of Indian origin.
He mentioned that India has a moral duty as the country is perceived as an important player in the global vaccine supply. Further he added that any COVID-19 vaccine produced or developed across the world needs to be scaled up and enhanced by India or by China.
Additionally, he asserted that every country which is producing or developing vaccine for coronavirus is in contact with India as it is well aware that India is the major producer for vaccines.
The two new coronavirus vaccines developed in India have undergone successful toxicity test on rats, rabbits and mice and the results have been sent to Drug Controller General of India (DGCI).
This month, these two vaccines have got green signal to conduct the trials on humans and approximately 1000 volunteers have been selected for the experimentation process.
Moreover, clinical experiments on other vaccine candidates are also being done at NIV, Pune.
Russia and China have fast-tracked the process of vaccine development and recently, Russia has successfully conducted three-stage vaccine trials on humans becoming the first country to do so.
USA and UK too are in the race with many developments on COVID-19 vaccine candidates. India too joins the list of countries fast-tracking the development as the country is working on many vaccine developments.
ICMR's DG Bhargava also mentioned that efforts are being made to ensure that not a single day is wasted for approvals and every country must work together to arrest the pandemic for good. He also said that though they are speeding up the process of vaccine production and trials they have not compromised on the quality and ethics throughout the process.
By Gayatri Yellayi