200 Long pending projects have been completed during the lockdown, says Indian Railways
June 29, 2020 17:15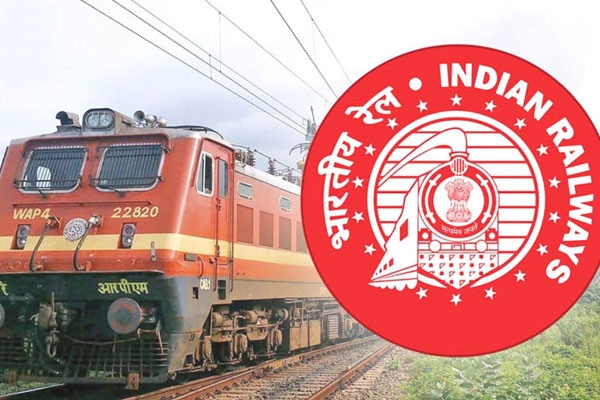 (Image source from: technologyforyou.org)
India has been in a lockdown for nearly 3 months now. Though some of the restrictions have been lifted, the entire country has not yet been opened. There was a strict 2 month lockdown where only the essential services were open. The Railways also have been not running and now the railway services have been suspended till the mid of August. Only a few special trains are going to be running.
While the lockdown has not been good for most of us with no work, no job, no businesses and no income, for Railways it came as a blessing in disguise. Railways have recently announced that they have successfully executed more than 200 maintenance works during the lockdown which have been long pending for over years now.
When we were locked down in our homes, the backend warriors of the Railways took the absence of traffic as an opportunity to get maximum work done. The projects which have been pending for several years now created a hindrance in the Railways. Now more than 200 of these pending projects have been completed including yard remodeling, repair and re-girdering of old bridges, doubling and electrification of railway lines and renewal of scissor crossovers. The completion of these pending projects is very likely to help in safety of its passengers and also smoother operations in general.
The Railway Ministry announced the completion of these hindrances of Saturday saying that this was possible due to the absence of traffic for long duration. The maintenance, repairs and constructions of the railways was long overdue.
Earlier they could not complete this vital maintenance as the trains have to be kept shut for several hours and this would affect the smooth running of the passenger trains. The ministry also called it once in a lifetime opportunity.
The 200 completed maintenance projects included rebuilding of 82 bridges, 48 constructions of limited height subways, strengthening of 16 foot over bridges, dismantling of 14 old Foot Over Bridges, launching of 7 roads over bridges, remodeling of 5 yard projects and commissioning of doubling and electrification of 1 project.
The ministry also mentioned some of the key projects which were completed during the lockdown. Those key projects include Yard modification work in Jolarpetti which is in the Chennai division of SouthernRailways. This project was completed on 21st May 2020 and helped in enhancement of speed handling capacity of the track. Another project which was overdue since 2014 was also completed on the 5th of May which was the dismantling of an old abandoned foot over bridge in Ludhiana which is 135 meter long. This was a huge challenge for the Railways as it covered 19 tracks and 7 passenger platforms.
Work on re-girdering of a railway bridge was done on 3rd May 2020. This happened on Tunga River in Mysore Division of South western Railways.
Two projects of Road over Bridges were completed. One was an unsafe deck near Dombivali(Mumbai Division of central Railway) was completed on 30th April 2020 which resulted in enhancement of safety for road users. The other ROB project was a crossing of 8 railway tracks in Chennai Central Station. The dismantling of this project was completed in May 2020.
Insertion of RCC box at Tilak Nagar station (Mumbai Division, Central Railway) was completed in two mega blocks of 28 hours and 52 hours durations on 3rd May. This work was taken up to address the problem of flooding in the rainy season near Tilak Nagar station on harbor line.
The other projects which are completed include construction of 2 new bridges in Vijayawada and construction of limited height subway on Howrah-Chennai route. Renewal of wooden layout Scissors crossover was done at several locations including in Vijayawada & Kazipet yards.
By Deepika Agarwal