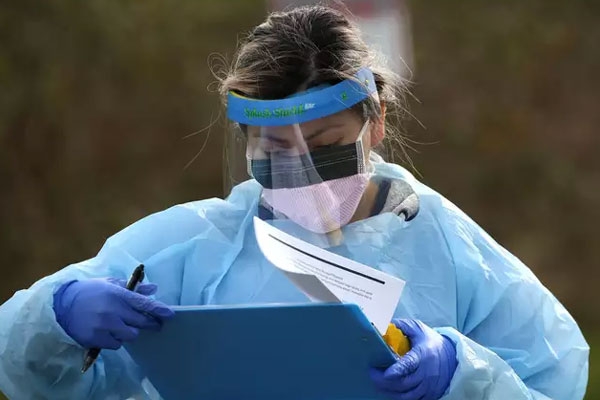 (Image source from: economictimes.indiatimes.com)
United States has just experienced the deadliest day reporting 700+ deaths in a day, taking the death toll to over 4000, surpassing the numbers in China.
In one of the White House briefing that happened on Tuesday, Dr. Deborah Birx, who is the coronavirus response coordinated presented the world with extremely grim numbers with response to the future of the spread of the virus and the kind of mortality rate it will result in.
According to her, some of the best computer models predict that the death count could very well spike up to 100,000 and 200,000 Americans. This is the kind of death toll that the individuals are expecting.
The reports are expected to consistently rise even with the imposed orders or social distancing. It is true that the same is helping control the spread and any sort of relaxation in that can result in something worse, but reports suggest that US is still waiting to witness the worst of the hits yet.
When Birx was asked about the possibly dark future and whether there are any ways to curb the impacts, she stated saying that they hope that the scientists will be able to do better than what the numbers suggest at this point.
The study model has been prepared by Chris Murray, from the University of Washington. In reply to that, Birx stated saying, "If you ask Chris Murray, he would say he's using the information coming out of New York and New Jersey and applying that to potentially other states having the same outcomes."
Birx is hoping that the scenario at New York and New Jersey turn out to be unusual and that the same is not the new normal for every other state in the country.
Some of the states like California and Washington has been able to curb the rise in the number of cases which is why they scientists do believe that the fate of the country might not turn out to be the way that has been portrayed around.
If the other states end up adapting to the same fate as New York and New Jersey, there are likely going to be a lot of issues and a dark future for the US but Birx is positive that the same won't be the case.
Even Dr Anthony Fauci, director of the National Institute of Allergy and Infectious Diseases has indicated a possible rise in the number of cases and possible deaths in the range as Chris Murray did. Fauci said he hopes that the numbers don't get that worse but it is also extremely important for one to prepare themselves in case the worst happens.
By Somapika Dutta