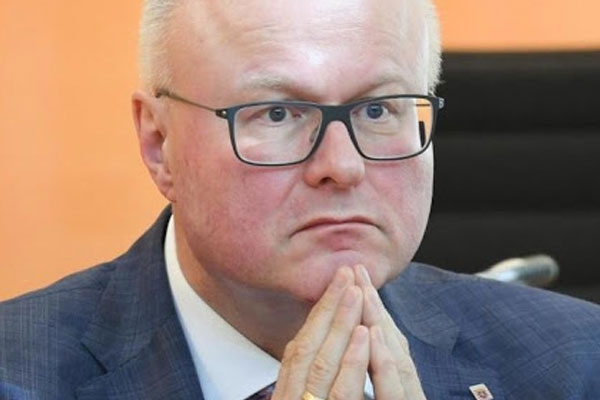 (Image source from: mymahanagar.com)
While the world is in an urgent state of crisis over the spread of the coronavirus pandemic, another wave of shock came in reporting the death of the German State Finance Minister, Thomas Schaefer.
Reports suggest that Shaefer's body was found near a railway track and it is believed that the 54-year old minister committed suicide over the looming worry about the country's falling economy because of the coronavirus pandemic.
State Premier Volker Bouffier stated saying that Shaefer took his own life after being "deeply worried" over the economic fallout of the country over the coronavirus and was unsure of how to revive the same.
Bouffier further expressed his sorrow saying, "We are in shock, we are in disbelief and above all we are immensely sad."
Volker Bouffier also recalled the times when Shaefer was serving as the finance chief of Hesse for 10 years. He praised the way Shaefer had worked day in and day out to help the companies and the workers deal with the economic impact of the pandemic.
Bouffier further said that his actions led him to believe that Shaefer was indeed deeply worried and stressed. He believes that it is precisely this time of crisis that the entire German government would have needed someone like him to guide them along the matters of finances.
Thomas Shaefer was working on the behalf of Angela Merkel's centre right CDU party. He left behind his wife and two children.
By Somapika Dutta