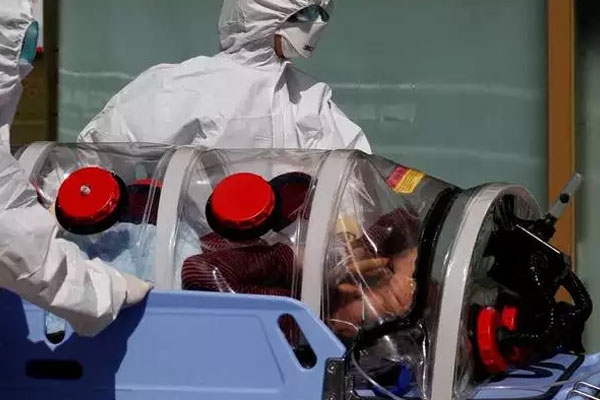 (Image source from: economictimes.indiatimes.com)
While the cases in Telangana state in India have been witnessing a gradual rise, the state also experienced the first death on March 28, 2020 in Hyderabad. The 74-year old was admitted to the hospital with the complaints of pneumonia but was later found to be positive for the coronavirus after the testing done after his death.
The elderly man had his funeral done and was buried on Saturday without the presence of any family members. The entire family was under home quarantine, unable to attend the funeral. Only medical workers were present.
As per the guidelines reported under the 21 days lockdown, it was mentioned that not more than 20 people are allowed in the funerals to prevent the spread of the disease.
The Telangana Chief Minister K Chandrashekar Rao stated saying that the man was tested positive for the coronavirus only after his death and not prior when he was brought into the hospital. The man did have a lot of underlying health conditions which made him succumb to his death.
KCR also stated three further confirmed cases in Telangana, taking the total number of confirmed cases to 70 in the state.
The chief minister has also urged the migrant workers to not leave Telangana during this time of crisis and has also assured to provide with 12 kg of rice or flour along with an assistance of INR 500 to each along with shelter.
The appeal was issued addressing the situation when thousands of migrant workers started walking back to their homes during the coronavirus pandemic.
By Somapika Dutta