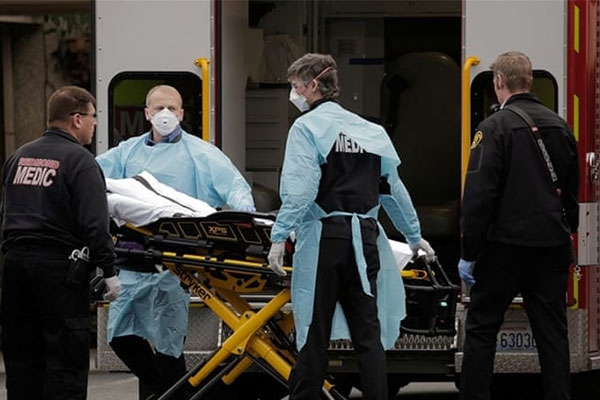 (Image source from: aljazeera.com)
Monday, March 24, 2020 proved to be the deadliest for the United States as the country witnessed 100 new deaths because of the coronavirus pandemic.
Following the constant rise in the death toll, the Governors of the states are implementing stricter rules to prevent the unprecedented spread of the virus by restricting the group sizes, closing down bars and restaurants and even reducing a number of the non-important medical procedures in some states like Texas.
Texas Attorney General Ken Paxton said Gov. Greg Abbott ordered the healthcare workers to delay all the surgeries and procedures that are not of the utmost importance at the moment.
Not just that, Paxton further emphasised saying, "We must work together as Texans to stop the spread of Covid-19 and ensure that our health care professionals and facilities have all the resources they need to fight the virus at this time. No one is exempt from the governor's executive order on medically unnecessary surgeries and procedures, including abortion providers."
New methods and strategies are being implemented to find better ways to stop the spread of the virus.
Florida Gov. Ron DeSantis, has also clarified stating that people who are flying from Connecticut, New Jersey and New York have be to self quarantined for 14 days.
Further highlighting this, DeSantis stated saying, "Today there's over 190 direct flights from the New York City area to the state of Florida, and I would reckon, given the outbreak there, that every single flight has somebody on it who's positive for Covid-19."
The number of confirmed cases in the United States has rose to 42,000 with over 500 deaths reported till date.
Around 15 states have issued complete stay at home orders which are going to be effective from March 24, 2020.
By Somapika Dutta