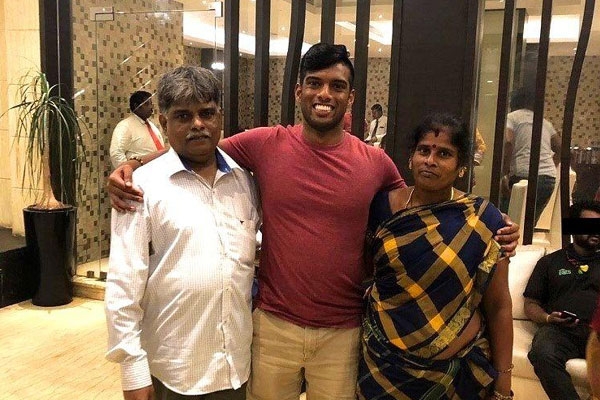 (Image source from: The News Minute)
Chennai based couple finally met their son after he was kidnapped in February 1999 and sent to the United States for adoption.

Nageshwar Rao and Sivagami, along with their other two children Sarala and Lokesh, met Avinash, who was around 3 years when he was kidnapped.

Avinash was taken to Malaysian Social Service (MSS), an orphanage that made the illegal adoptions of more than 300 children from poor socio-economic backgrounds easier in Chennai. Many of these children were sent to foreign countries like the United States, Australia, and the Netherlands.  

The 22-year-old Avinash, who was overwhelmed told The News Minute: "After all these years of planning and preparation, I couldn't believe this was finally happening. I saw them, and I was speechless. I was scared, but the good kind of scared. And also happy."

"We were happy, and also sad thinking we had lost him for so many years," Nageshwar Rao told TNM. "It was touching to know that he cared for us even now, without having met any of us for 20 years."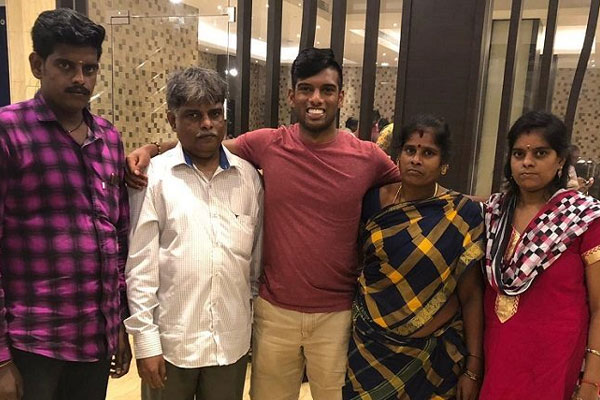 (Image source from: PrimeTimes.IN)

Avinash was brought up by an American couple and he only speaks English. Parents' were unable to communicate with their son directly and had to rely on translations from Mohanavadivelan Saravanan, the advocate who has been representing Nageshwar and Sivagami in their case against MSS, and his daughter.

"But there was a sense of peace, comfort, and familiarity. When my mother hugged me, she cried. I could feel their emotions, all that build up from waiting for this moment," Avinash says.

The son of Nageshwar, a construction painter and Sivagami, a homemaker was snatched from then in Chennai by an autorickshaw driver and sold to MSS in 1999.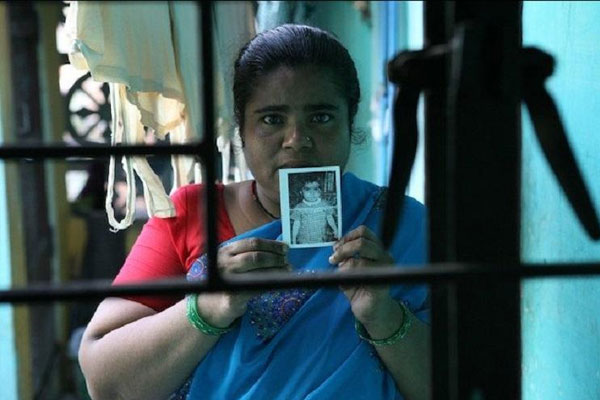 (Image source from: The News Minute)

The probe by the Central Bureau of Investigation helps to trace Avinash to an American family. The family clearly understood it would be impractical to uproot Avinash from where he had grown up.

In spite of a positive paternity test, the couple was unable to meet Avinash. When he was 18, a journalist Scott Carney reported on Nageshwar Rao's story in 2009 in Mother Jones, which helped put him in touch with the advocate.

The advocate put Avinash in contact with Sarala, his sister. The siblings have been in touch over WhatsApp. Since there was a language barrier, they have exchanged photos and gotten to know each other.

"All these years, we tried our best to keep in touch with him. We sent emails and letters. When he wrote to our lawyer, it was completely unexpected," Nageshwar Rao says.

Avinash says that though he always knew that he was adopted, his desire to reconnect with his birth family has to do with where he was brought up. "The mid-west in the U.S. is a very white area. I grew up having all white friends. I questioned why I was different."

"I was taught that I should never forget where I came from. But to do that, I needed to find out where that was; find out more about my people, my family, and my culture," he adds.

Avinash's mother Sivagami reportedly went into depression when he was kidnapped. According to Scott Carney's report when he met her 10 years after Avinash was kidnapped, she would still break down even with mentioning his name.

"My wife has cried for so many years. She was relieved to finally meet him," Nageshwar Rao says to TNM.

Avinash is currently in Chennai till Thursday and also plans to visit their home, the hospital that he was born in.

By Sowmya Sangam