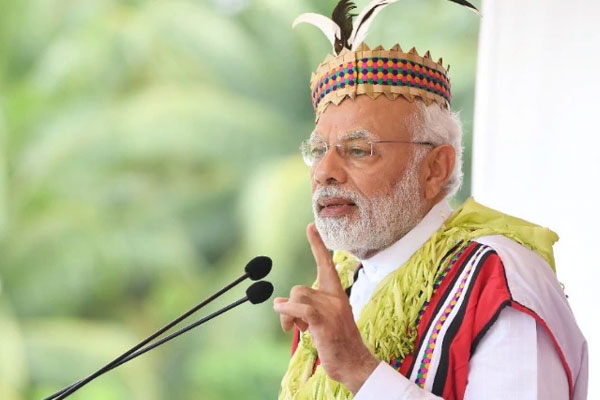 (Image source from: India Today)
All through 2018, there have been several renaming projects that the National Democratic Alliance (NDA) government has taken up in various states and cities.
As the year coming to an end, there has been thus far another announcement in this regard. Prime Minister Narendra Modi, who was on a two-day visit to the Andaman and Nicobar Islands on Saturday, renamed three of the islands after Netaji Subhash Chandra Bose.
The Ross Island was renamed as Netaji Subhash Chandra Bose Dweep; the Neil Island as Shaheed Dweep; and the Havelock Island as Swaraj Dweep. PM Modi made this announcement during a speech at the Netaji Stadium, marking the 75th anniversary of the hoisting of the Indian flag by Bose there.
"When it comes to heroes of the freedom struggle, we take the name of Netaji Subhas Chandra Bose with pride. The first Prime Minister of the Azad Hind government, Subhash Babu had made India's independence resolution on the soil of Andaman," Modi said. "The country draws inspiration from Andaman," he added, before announcing the issuance of a government notification renaming the islands.
PM Modi was in the Andaman and Nicobar Islands for a two-day visit where he took part in a host of programs. He reached Port Blair on Saturday evening and on Sunday visited the Tsunami Memorial at Car Nicobar.
Besides inaugurating an Industrial Training Institute (ITI) at Arong, he also laid the foundation stone for some infrastructure projects and addressed a public meeting.
At the Bose stadium, PM Modi released a commemorative postal stamp, its first-day cover and a Rs 75 coin to mark 75 years since Bose hoisted the Tricolour there.
Modi likewise released the Innovation and Start-Up Policy for Andaman and Nicobar Islands and inaugurated a 7MW Solar Power Plant, and Solar Village.
By Sowmya Sangam