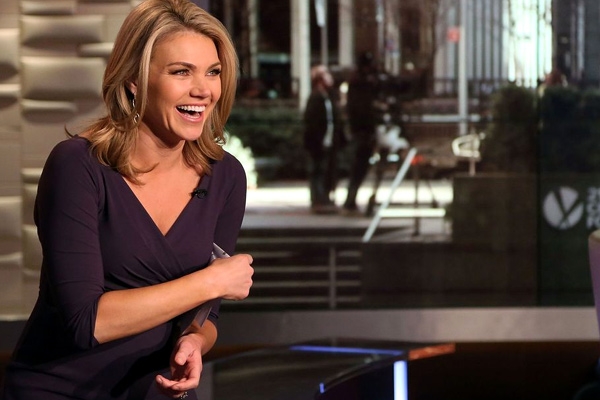 (Image source from: Sky News)
The United States President Donald Trump on Friday nominated chief State Department Spokeswoman and a former Fox News journalist Heather Nauert as the United States next ambassador to the United Nations to replace the outgoing Indian-American Nikki Haley.
Trump told reporters at the White House that "Heather Nauert will be nominated for the ambassador to the United Nations".
"She's done a great job working with (Secretary of State) Mike Pompeo and others over at the state department," Trump said on the 48-year-old former TV journalist.
"She'll be ambassador to the United Nations. She's very talented, very smart, very quick and I think that she will be respected by all," he said.
In October, Haley announced that she was leaving the post by the end of the year. The 46-year-old former South Carolina governor has served nearly two years in the post. She is the first Indian-American ever appointed to a Cabinet position in any U.S. presidential administration.
Nauert is expected to be quizzed on her qualifications to be America's top diplomat to the UN by Senate Democrats and could face a contentious confirmation hearing. She needs only a plain majority vote to be raised to the new role.
Nauert is an unorthodox choice, given her little experience in government or foreign policy before she took up the office at the state department.
In April 2017, she was made the state department spokeswoman, her first government role. This year, after former Secretary of State Rex Tillerson, was dismissed, she was named the acting undersecretary for public diplomacy and public affairs.
Prior to that, Nauert, worked for Fox News from 1998 to 2005 and after two years, during which she worked for the ABC, returned to Fox in 2007.
She eventually became an anchor on "Fox & Friends", the president's favorite show.
Nauert is the latest Fox News personality to be hired or elevated by Trump, who watches the network several hours a day.
He named Bill Shine, a former Fox co-president, as his deputy White House chief of staff in charge of communications and John Bolton, a former UN ambassador who was a Fox contributor. A former Fox contributor Mercedes Schlapp serves as the White House director of strategic communications.
A health insurance consultant with degrees from Mount Vernon College in Washington and Columbia University's journalism school, Nauert started in journalism in 1996 and joined Fox News two years later before moving to other outlets, including ABC News.
She returned to Fox in 2007 and eventually became an anchor on "Fox & Friends".
Her State Department life story notes her experience in journalism covering "breaking news stories in the United States and abroad" and says that she was earlier a member of the Council on Foreign Relations, a prominent think-tank.
Former deputy security council adviser Dina Powell and Trump's daughter Ivanka's names were initially floated as possible replacements.
Although some have speculated that Haley may challenge Trump in the 2020 presidential election, Haley has said that she will support the president.
By Sowmya Sangam