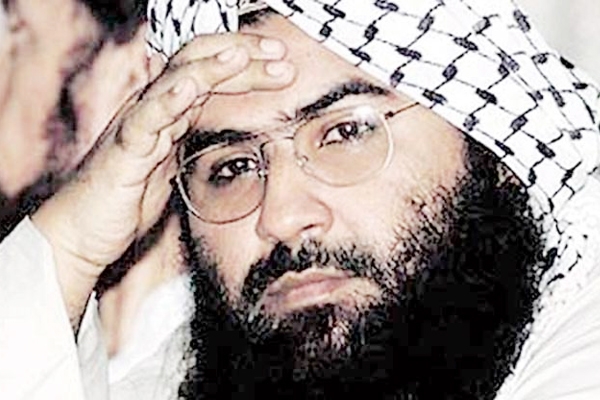 According to official sources, the United States moved the United Nations to Ban Masoor Azhar, the chief of the Pakistan-based Jaish-e-Mohammed (JeM) and the mastermind of Pathankot attack last year, but China yet again blocked the move.
The latest move by the United States to block Azhar came on January 19th, on the last day of Barack Obama's administration.
Spokesperson for the external affairs ministry Vikas Swarup said that the matter was taken up by the Indian officials to Chinese authorities. Last year US along with other members of the UN Security Council sought action against Azhar by including him in the 1267 Sanctions Committee list, but the move was formally blocked by China after putting it on a technical hold.
Vikas Swarup said "We have been informed of this development and the matter has been taken up with the Chinese government."
Despite India having repeatedly taken up the issue, China has always refused to change its position on Azhar. Last month India accused China on its double standards on terror as it asserted that 14 out of the 15 UNSC members were in support of a ban on Azhar.
The proposal was finalized after the consultations between Washington and New Delhi. The JeM had been a designated terrorist organization active since 2001, so leaders of the group could not be allowed to roam free.
China opposed the United States move by putting a hold on the proposal. According to a source China took action just before the expiry of the 10-day deadline for a proposal to be adopted, whether to block or to put on hold.
India wrote to the UN in February last year after the terror attack in Pathankot to list Azhar under the al-Qaida Sanctions Committee.
The effort faced strong opposition by China, which out "technical hold" on the proposal twice before blocking the proposal in December.
Reacting to the move MEA spokesperson said "We had expected China would have been more understanding of the danger posed to all by terrorism and would join India and others in fighting the common challenge of terrorism.''
Jamat-ud-Dawa renamed as tehreek azai Jammu and Kashmir
AMandeep