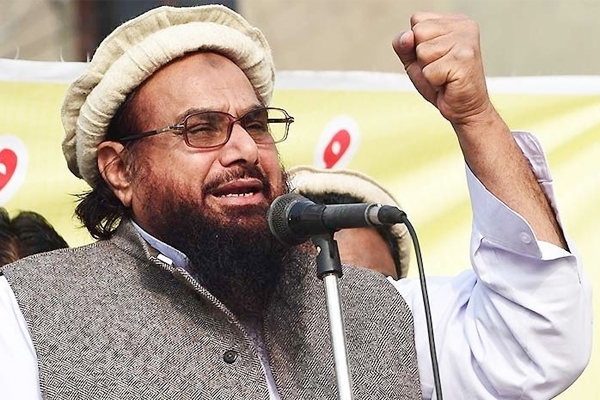 Just days after so-called house arrest of designated terrorist Hafiz Saeed and crackdown launched on the organisation's activities, the terrorist group "Jamat-ud-Dawa" rebrands itself under the new name of "Tehrrek Azadi Jammi and Kashmir".
Hafiz Saeed, who is the mastermind of the Mumbai attack, indicated a week before his arrest that he may launch Tehreek Azadi Jammu and Kashmir (TAJK) to "expedite the freedom of Kashmir".
The rebranding clearly showed that Saeed got to know the plans of officials and already worked out to slate and survive after the clampdown on his terror network of Jamaat-ud-Dawa (JuD) and Falah-e-Insaniat Foundation (FIF).
According to the sources, both the organizations together have started activities and are planning to organize events on 5th February, which is the Kashmir day in Pakistan under the new name of 'TAJK'. The new banners of TAJK have been spotted in Lahore and other towns of Pakistan.
On Sunday TAJK is also planning to hold a conference in Lahore regarding Kashmir after evening prayers.
Donation centers have been reactivated along with ambulance services in different districts of Punjab, including Lahore, which is their hub for all the activities.
Interesting fact is that Pakistan local media claims, after the crackdown on their activities, Volunteers of Jamat-ud-Dawa participated in the rescue operation after a boat capsized in the Ravi River with about 100 passengers.
Hafiz Saeed arrest an eye wash video shows lashkar office buzzing
AMandeep