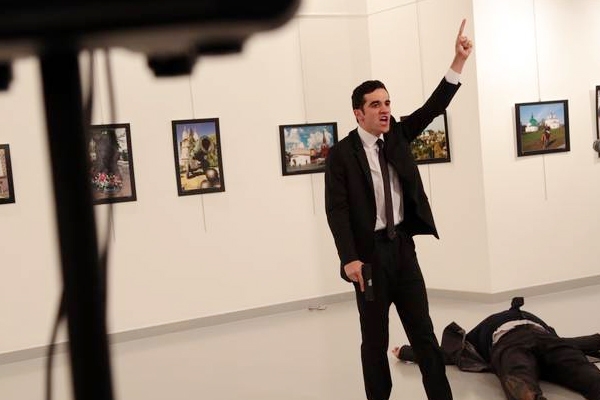 The Russia's ambassador to Turkey, Andrei Karlov, was shot dead by a  gunman wearing a suit and tie and shouting 'Allahu Akbar' at a photo exhibition in Ankara.
The gunman has been identified as Mevlut Mert Aydintas, 22, a member of the Ankara riot police and the Turkish police fatally shot the gunman following the incident.
The incident took place a day after protests in Turkey over Russian support for Syrian President Bashar al-Assad. The attack was aimed at hurting ties with Russia, Turkey's president said.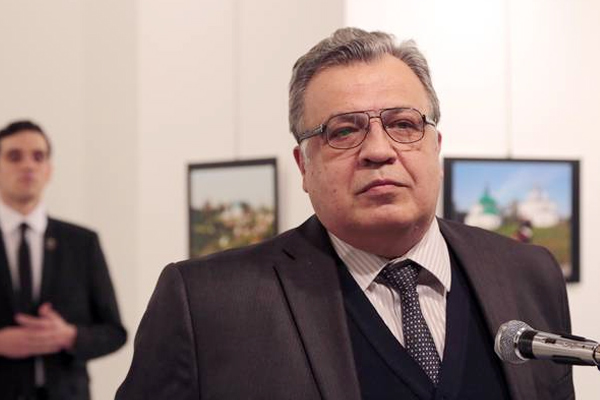 According to an AP photographer in the audience, the ambassador, Andrei Karlov, was several minutes into his speech at the embassy-sponsored exhibition in the capital, Ankara, when the gunman fired at least eight shots.
Russian Foreign Ministry spokeswoman Maria Zakharova said Karlov was shot "when an unidentified assailant opened chaotic gunfire during a public event in Ankara".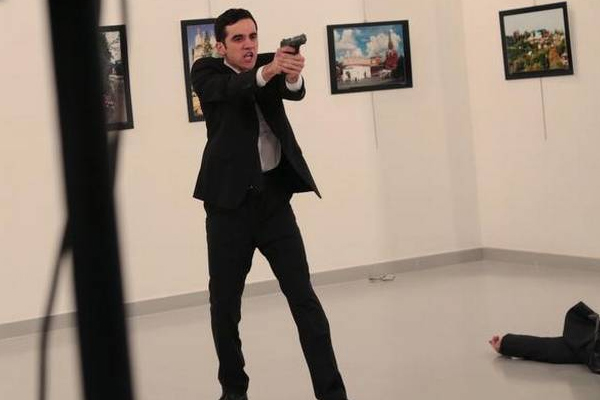 Recep Tayyip Erdogan spoke to Russian President Vladimir Putin and said in a video message, that they both agreed it was an act of "provocation".  He said that those who wanted to harm relations between the two nations "would not achieve it".
Mr Putin said the act was "undoubtedly a provocation aimed at disrupting the normalisation" of bilateral ties and the "peace process in Syria".
Jihadists Return Major Threat To West: Us Experts Warn
Nandini