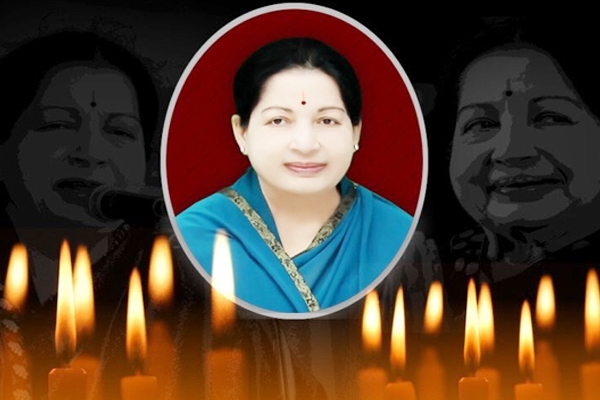 Tamil Nadu chief minister J Jayalalithaa, Amma to millions of Tamils, died close to midnight in Apollo Hospitals, around 75 days after she was admitted there. She was 68.
Chennai's Apollo Hospital said in a statement released to the media after midnight, that "It is with indescribable grief, we announce the sad demise of our esteemed honourable chief minister of Tamil Nadu at 11:30 pm (local time) today (December 5)."
Dr Richard Beale, UK-based specialist, who was treating Amma, said that, "Unfortunately and in spite of the progress she had made, her underlying health condition inevitably meant that the risk of further problems always remained. The situation is grave, but I can confirm that everything possible is being done to give her the best chance of surviving this shocking event."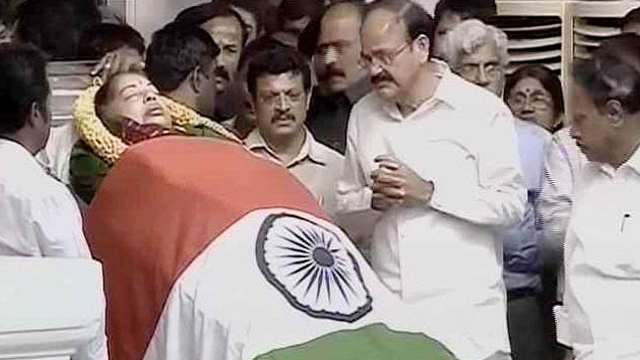 Apollo Hospitals executive director Sangita Reddy tweeted around 2.45pm, "Despite our best efforts, our beloved CM remains in a grave situation."
Prime Minister Narendra Modi tweeted, "Deeply saddened at the passing away of Selvi Jayalalithaa. Her demise has left a huge void in Indian politics. My thoughts and prayers are with the people of Tamil Nadu in this hour of grief. May the Almighty grant them the strength to bear this irreparable loss with courage and fortitude," adding, "Jayalalithaa ji's connect with citizens, concern for welfare of the poor, the women and marginalized will always be a source of inspiration."
One of India's most powerful and popular politicians went on to become a four-term and six-time chief minister. She is only the second CM in almost 30 years, besides J&K's Mufti, to die of natural causes while still in office.
A popular and prolific filmstar, Jayalalithaa was taken to Apollo Hospitals on September 22 after she collapsed of respiratory distress at her Poes Garden residence. AIADMK legislators met at the party headquarters to elect finance minister O Panneerselvam as the successor.
Also Read: Jayalalithaa very critical, Apollo Hospitals
Nandini