Chitrangada Movie Review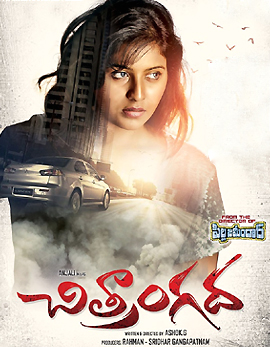 Rating:

Director:

Ashok G

Cast:

Anjali, Sakshi Gulati, Manali Rathod, Sindhu Tolani, Saptagiri, Raja Ravindra

Banner:

Sri Vignesh Karthik Cinema

Producer:

Gangapatnam Sridhar

Music:

Selva Ganesh

Release Dt :

Mar, 10 2017
Story
Chitrangada is the story of Chitra (Anjali) who is a professor and she behaves weird suddenly with her hostel mates. Things change completely after everyone vacates the hostel. She comes to know that she witnessed a murder and starts hunting for the spot. After realizing that it is in USA, she leaves to USA and the rest of Chitrangada is all about how the mystery gets solved.
Analysis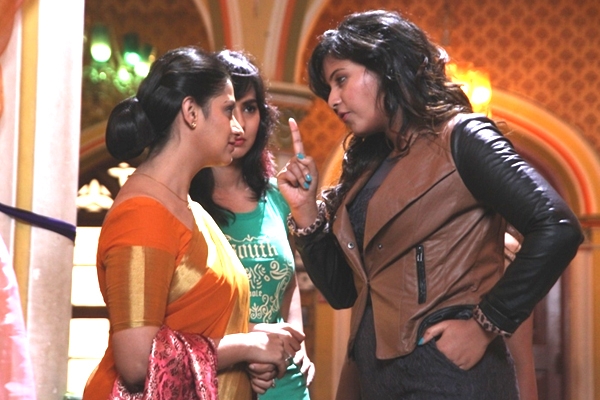 The first half of Chitrangada is an utter disappointment in all the available ways. The plot looks extremely interesting however it is the poor narration that makes the film let down. The songs look completely unrelated and Anjali tries hard to pull the film. With no interest throughout, the first half of Chitrangada fails to impress the audience.
The second half of Chitrangada too carries the same feel however the film takes some unusual turns. Because of the poor narration, they fail to make much impact on the audience. The pre-climax episodes and the entertainment are the only saviours of the film. The climax looks faked out and on the whole Chitrangada is a pure disappointment.
Performance
Anjali takes a huge leap with her performance alone. She has been stunning and stupendous in the assigned role and performed with perfection. Jayaprakash looked perfect in the role of a doctor and he has been commanding with his performance. Arjun Bajwa has been very good and challenging as the negative lead throughout. All the other actors delivered out their best.
The story of Chitrangada looks decent, impressive and completely new. The screenplay and the dialogues failed to make any impact. The music and the background score have been just ok and make no difference. The cinematography is the major highlight as it captures some of the finest moments. The production values looked decent and G Ashok fails to impress the audience in carving out a gripping horror thriller.
Final Word
Chitrangada tries to hard but it rarely makes an impact on the audience. Though the plot has been interesting, it is the narration that makes the film end up as a massive disappointment.
Stills from this movie
Videos & Trailers