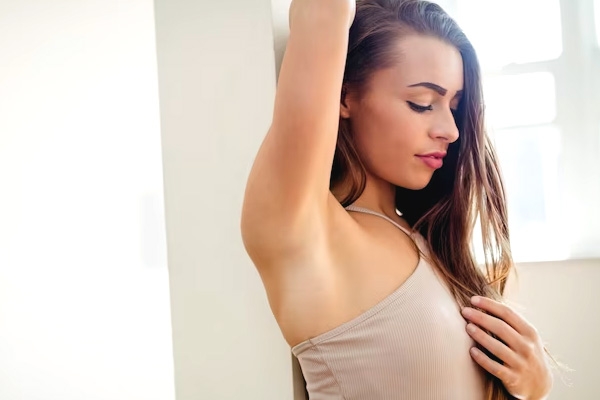 Having healthy and smoother underarms is always something that everyone wishes for. The bumps in the underarm are always a problem. Some bumps are due to the sweat glands and hair follicles and often can be pimples or bumps. Few tips need to be followed to get rid of underarm bumps and have smoother and soft skin.
Exfoliate: You can use a scrub or a soft bristle brush gently in the affected area in a circular motion. This will help to remove dead skin cells and help prevent ingrown hair. Try using the scrub sensitively, because it may end up as an irritation.
Warm Compress: Take a cloth and soak it in warm water and press it in the affected area, this might reduce the inflammation and also help to smooth the skin. Repeat this a few times a day till the inflammation comes down.
Till the underarms are healed avoid shaving and waxing as it may increase skin irritation more or will not allow your skin to heal.
Applying creams and lotions containing salicylic acid or benzoyl peroxide it will unclog the pores.
Avoid chemical products like deodorants, harsh soaps and antiperspirants, this can cause more irritation.
To maintain your underarm fragrance-free use some cleanser products which can maintain hygiene and prevent dryness.