'Boycott Amazon' Hashtag Trends yet Again for Selling Doormats, Toilet Covers with Hindu God's Image
May 16, 2019 16:24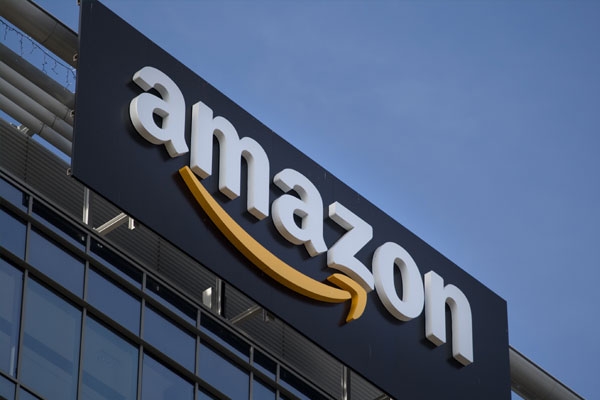 (Image source from: Time Magazine)
The hashtag Boycott Amazon is trending on Twitter for selling products that disrespect Hindu religious sentiments.

The outrage went viral after Anshul Saxena, a Twitter user posted a picture of Amazon selling multiple toilet covers with a Hindu deity's image on top, even though the product is not for sale in India.
What the hell is this Amazon? (@AmazonHelp, @amazon)

How many times you will hurt the sentiments of Hindus? Why do you do this every year, every time? Till when will this continue? Will it ever stop? pic.twitter.com/XuwlHHu4qY

— Anshul Saxena (@AskAnshul) May 16, 2019

Earlier too Amazon received backlash for disrespecting Hindu sentiments. In 2016, the online e-commerce platform was called out for selling doormats with faces of Hindu gods on them. There were over 60 separate doormats being sold and Amazon soon realized that the problem wasn't limited to the Hindi religion but Christianity and Islamic religions as well with images of Jesus and the Holy Quran featured on floor mats.
I wonder why @amazon @amazonIN are so insensitive to the religious faith of Indians!

They continue to feature blasphemous products showing our Darbar Sahib, Temples or Gods in hurtful manner. I raise a strong voice against such products & join people in #BoycottAmazon movement pic.twitter.com/PZg4QRLZPq

— Manjinder S Sirsa (@mssirsa) May 16, 2019
Once can be a mistake
Twice can be a mistake

But @amazon is a repeat offender who seems to enjoy hurting the religious sentiments of Hindus

Do you have the guts to sell products mocking Islam or Christianity or is it that Hindus are soft targets?

Shame on Amazon#BoycottAmazon pic.twitter.com/VVsJIX4rNP

— Chowkidar Archie (@archu243) May 16, 2019
Why do this company on there peek do show this kind of idiotic behavior. Seriously Amazon should be boycotted by all of us now.#BoycottAmazon pic.twitter.com/8krtX370fQ

— Varun Sharma (@Varunthalia) May 16, 2019
Order and cancal
i have ordered 7 items but i will cancel all these when item will be on my doorstep
You can do the same
Total=21,000₹#BoycottAmazon pic.twitter.com/pMJ9nlIXfy

— Chowkidar LAMBA_JI (@AmitRajLamba1) May 16, 2019
Uninstalled #BoycottAmazon if u won't stop disrespecting #hinduism you would be obliterated. pic.twitter.com/FaM5VAo2Yg

— Rohit (@Roh007) May 16, 2019
A corporation like Amazon certainly doesn't care about hurting religious sentiments and blatantly disrespecting Hindu Gods. It's time we stopped supporting these globalists.#BoycottAmazon pic.twitter.com/AuBAzbKSfg

— Dharma Shiromani (@dharmashiromani) May 16, 2019
Ban this Seller & Remove these products from your website.
Stop Insulting Hinduism.
Otherwise India wil #BoycottAmazon .
We've Flipkart, ShopClues, Snapdeal,TataCliq for shopping.We don't need you... Do something immediately, you have to pay for this @AmazonHelp @amazon @amazonIN pic.twitter.com/Up6oo8DDjw

— Debojyoti Roy (@RoyOfficial007) May 16, 2019
Hey @amazonIN it's Simple.

Apologise to Hindus for hurting sentiments

Or

Met the same fate which @snapdeal had post @aamir_khan controversy.

#BoycottAmazon

— Chowkidar Upasana Singh (@upasanatigress) May 16, 2019

Earlier this year the e-commerce website was criticized selling doormats, rugs and toilet accessories bearing the image of the highly-revered Golden Temple hurting the sentiments of several Sikh bodies worldwide.

By Sowmya Sangam