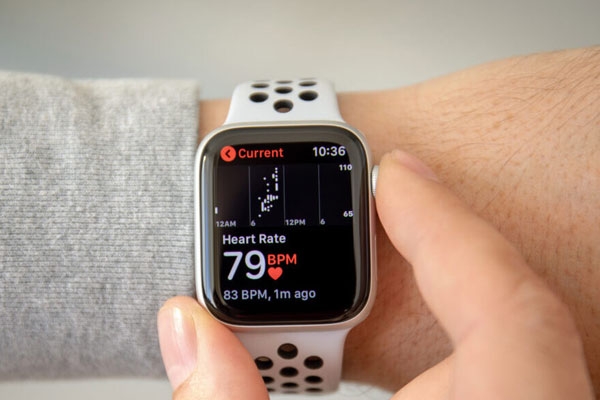 (Image source from: bigeyeagency.com)
With an increase in demand due to COVID, all wearable devices will have Spo2 and temperature readers as a regular feature in the coming days.
Recently, Realme has sold 15000 units of its brand new smart watch with in-built oximeter within minutes of its launch.
A Delhi-based marketing professional has discovered that his Fit Bit could track oxygen levels in his blood and he has been using this feature ever since to track his blood oxygen.
Though blood oxygen levels fluctuate, a major fluctuation is a sign of concern not just for COVID but for other serious health issues too.
Unlike stand alone oximeters that should be pressed against a finger, the built-in oximeter in wearable devices can track the blood oxygen whole day along with heart rate and other features.
However, a user's motion, physical characteristics and ambient light can slightly affect the accurate readings.
After the COVID-19 outbreak in India, many users are turning towards fitness bands with temperature reader and oximeter and manufacturers also say that they have seen a huge growing demand for a thermal sensor that can track the body temperature.
Apart from Realme, Honor and Fit Bit have added new features like Spo2 reader to their devices recently and would continue with these features for their upcoming devices too.
Many other rival companies will continue to roll out these features to all their wearables with a firmware update.
Garmin Smart watches have recently used a combination of red light and Infrared light to light up the skin and then use built-in oximeter to determine the percentage of oxygen in the blood.
However, medical representative caution the users with these features by saying that they are not medically approved and would not always give the accurate readings.
President of Honor India has also said that the readings from their in-built oxygen reader and temperature reader must be used for personal reference only and these readings cannot be used to cure, diagnose or prevent any disease.
Asymptomatic COVID-19 patients can use these wearable devices for detection of oxygen levels in blood and temperature of the body as a preventive measure. But, medical authorities say that more reliable devices only must be used to record the readings.
They also warn that one wrong reading from these devices can cause unnecessary panic among people.
By Gayatri Yellayi