(Image source from: Real Madrid legend Alfredo Di Stefano dies at 88})
Football has lost a real gem with the death of legendary Real Madrid player Alfredo di Stefano. He was 88 years old at the time of his death.
Alfredo di Stefano died on Monday in the Spanish capital, two days after suffering a heart attack on Saturday. He was one of the greatest football players of all time.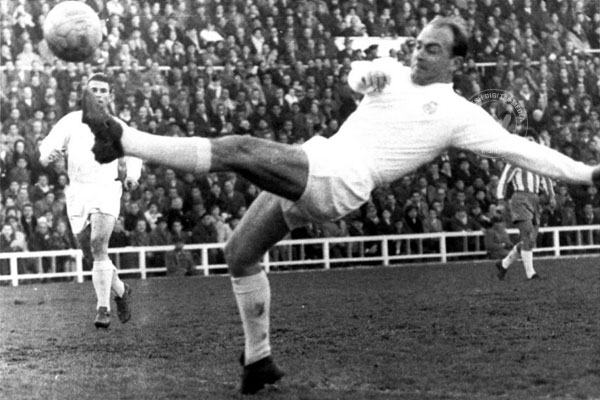 The honorary president of Real Madrid passed away at 15:15 GMT at Span's Gregorio Maranon hospital, according to a statement issued by the club.
Cristiano Ronaldo's Twitter post was one among the avalanche of tributes that flooded the micro-blogging site as soon as reports about his death broke.
Ronaldo led the tributes to the football legend on his Twitter message: "It's a very sad day." "For me, for all the Madridistas, for the world of football."
Lionel Messi paid tribute to the legendary Argentinian football player on Facebook: "The world lost a legend today, Don Alfredo Di Stefano. An amazing man on and off the field."
Di Stefano had helped Real Madrid to transform itself into a leading football team in the 1950s and 60s.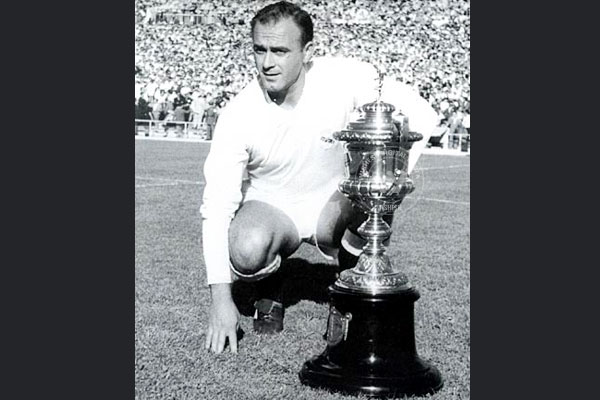 FIFA president Sepp Blatter posted his tribute on soccer's world governing body (www.fifa.com) saying: "He was the most complete player I've ever seen."
"He was also my favourite player," Blatter added.
Alfredo Di Stefano became a member of Real Madrid in 1953 and three years later he became a naturalised Spaniard. He was nick-named 'La Saeta Rubia' (meaning blond arrow).
Between 1956-60, the football legend helped Real win five successive European Cups. He even scored a goal in each of the final matches.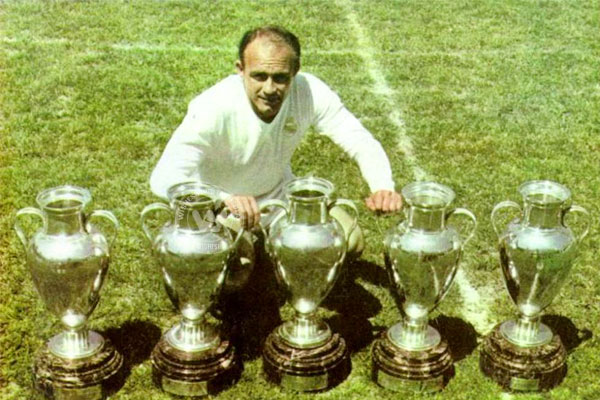 However, his international career was not as spectacular as in Europe. Di Stefano appeared in a handful of matches for Argentina and later Colombia, before scoring 23 goals in 31 games for Spain.
In recent years, Di Stefano suffered from several health problems. He even had a heart surgery in 2005 and fitted with a pacemaker.

(AW: Pratima Tigga)