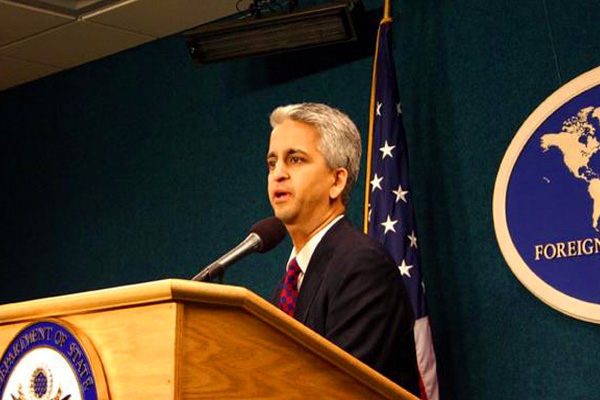 (Image source from: India-born Sunil Gulati may head FIFA?})
The global body for football likely to have an India-American as its chief. The Allahabad-born Sunil Gulati is considered as one of the top aspirants for the post vacated by Sepp Blatter.
Sepp Blatter had ruled the apex body nearly for 14 years and resigned days after re-elected to the post amid bribery and corruption allegations.
Gulati, who is the current President of the United States Soccer Federation (USSF), resides in Connecticut and has also been associated with Columbia University. Among the other forerunners, David Gill and Michel Platini are also aiming for the hot seat.
David Gill, was a CEO of Manchester United and Michel Platini is heading the European football body (UEFA). Analysts are in a view that if Gulati becomes the head of FIFA, US and Asian nations will get bigger chances in the game.
Gulati said that he had started playing as a youngster in Connecticut and then got involved in refereeing and coaching and then switched to the administrative side of things. "South Asia faces many challenges in this area," he mentioned.

-Kannamsai