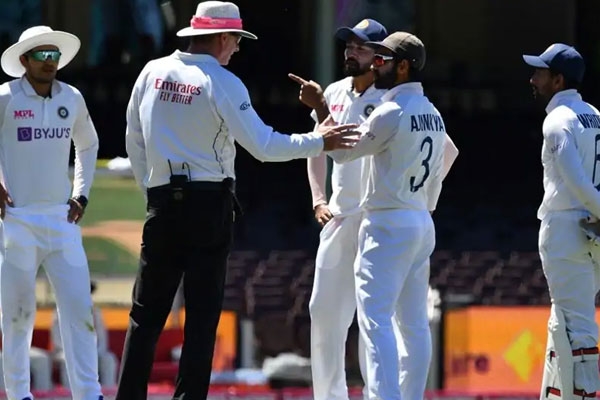 (Image source from: ndtvimg.com)
The issue of racism has been prevailing since the beginning of the Test Matches and India has been an unfortunate victim to it. On Sunday, Indian pacer Mohammad Siraj was being constantly abused by a section of the crowd while he was fielding on the boundary line. He complained to the team's skipper for the moment, Ajunkya Rahane and the on-field umpires. After this issue was raised, the game was paused for 10 minutes, right before tea break.
The security reached the stadium within calling and six people were forced to leave from the stadium. Team India lodged an official complaint with ICC when both pacers Siraj and Jasprit Bumrah were racially abused by spectators watching the match.
The racist spectators told both the bowlers the following statement: "You brown dog, go home. We don't like you." They also called the bowlers "monkeys, wanker and motherf******" on Saturday.
                      (Image source from: timesofindia.indiatimes.com)
The Indian players have previously been subjected to multiple racist comments before during Test matches. The Indian captain Virat Kohli himself is a victim of racial abuse on the boundary line during the past at the India versus Australia matches. He also made a recent tweet regarding the racial abuse and was disgraced by the behaviour and shows full support for the bowlers.
The Cricket Australian association has launched an investigation regarding the following incident. The Indian team states that they were disappointed to see these kind of incidents happen on the field.
                      (Image source from: instagram.com/cricketaustralia)
By Meena Atmakuri