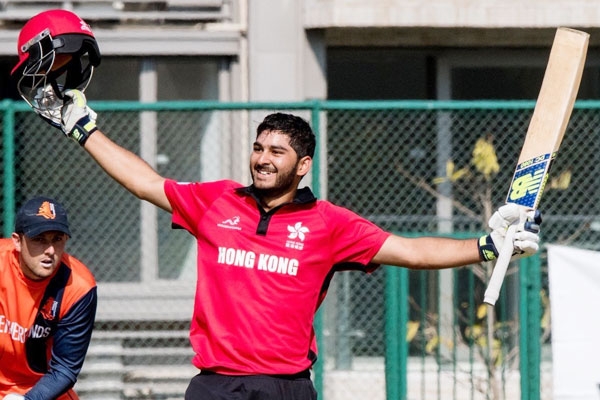 (Image source from: Emerging Cricket)
Indian origin captain of Honk Kong national cricket team, Anshuman Rath, has stepped down from his position to move to India in a hope to set foot in the country's state competition and eventually play for India one day.  

The 21-year-old Rath said:
I think it's very difficult for any associate cricketer, in general, to have a long-term career in cricket. It might sustain you for five or so years. Hong Kong has provided me with a really good platform and it has given me a lot of opportunities that being in a test-playing nation won't get you. A lot of exposure, and I'm grateful for that.
Unfortunately, it's time to go and I want to have a long-term commitment and potentially play for 15 to 20 years. So I'm trying somewhere else.
Rath, who holds an Indian passport, is likely getting into the IPL 2020 draft as a local 'uncapped' player.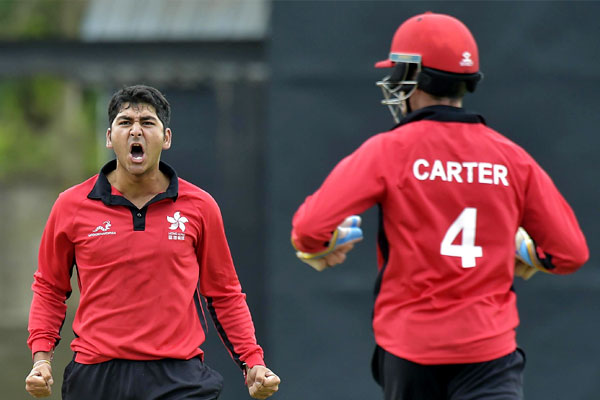 (Image source from: ICC Cricket)

When Emerging Cricket asked if he eventually wanted to play for India, Rath said: "that is the end goal yes, absolutely.
In the first instance, however this opportunity provides a chance to train and play full-time in a fully-professional system, with the added incentive down the line of potentially playing Test cricket. This has always been my dream, and the false start to my chance in the English system resulted in me taking a good look at all my options.
The "false start", which Rath referred to is when he was offered a contract by Middlesex, but could not obtain a visa as it was only acquirable for players who belonged to full member nations of the Indian Cricket Council.

Born in India, Rath grew up in England and attended Harrow School. Rath attained 18 one-day international caps for Hong Kong and as well played for the T20 side on 20 occasions.

He also played for England's under-17, under-19, and second XI sides.
I will also be proud to have represented my birthplace, but I have to be completely honest with myself about the opportunities that are there for me both in earning capacity and playing experience with Hong Kong," Rath continued.
With a 10-team World Cup and the First Class Intercontinental Cup being more or less canceled, my skillset and future as a cricketer really does depend on me being able to find chances that best fit my style of play, which I have been working very hard on to suit all formats. This decision allows me my best chance to make the sport I love a long-term career option.
Rath said he is in talks with a number of Indian state teams and would potentially kick off training in Mumbai. Moreover, he knows he needs to put extra effort in the most competitive cricketing country in the world.

By Sowmya Sangam