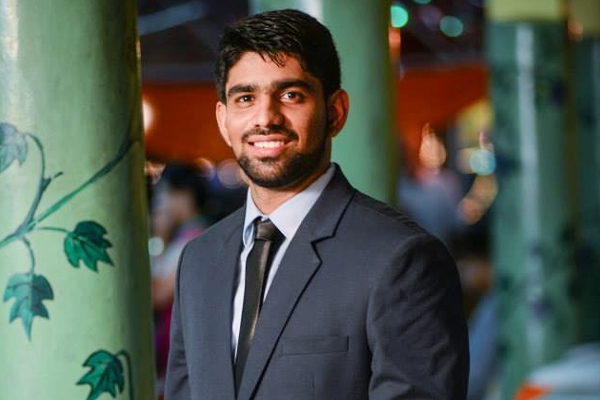 (Image source from: Facebook/Saurabh Netravalkar)
The 27-year-old Saurabh Netravalkar, an Indian-born American cricketer can very much relate to the saying that cricket is a game of uncertainties and a match is never over till the last ball is bowled, who has been appointed a captain of the U.S. national cricket team.
A former Mumbai medium pacer and India U-19 cricketer, the young software engineer left for the United States to study computer science in Cornell University after he felt that it would be hard for him to make it as a cricketer in the big league.
Netravalkar who was India's highest wicket-taker in the 2010 U-19 World Cup, also played Ranji Trophy for a season before realizing that he was not going to break into the top level and therefore looked to focus on academics.
"I gave two years full-time to cricket but felt I wasn't making it to the next level," he told TOI.
In Cornell for a master's degree, he rediscovered his love for the game and that continued as he joined Oracle as a software engineer.
"On Fridays, I used to leave a little early from office with a fellow player and drive to LA. We would play a 50-over game in LA on Saturday. Then we would drive back in the night and play a 50-over game in San Francisco on Sunday. It was back to work on Monday. I put in a lot of effort which was noticed by selectors. I got picked this January when I became eligible for national selection," he said.
The U.S. team will be traveling to Oman to play in ICC (International Cricket Council) World Cricket League Division 3 and that will act as a qualifier for the 2023 ODI (One Day International) World Cup, a dream that Netravalkar would by all odds wish to carry through.
-Sowmya Sangam