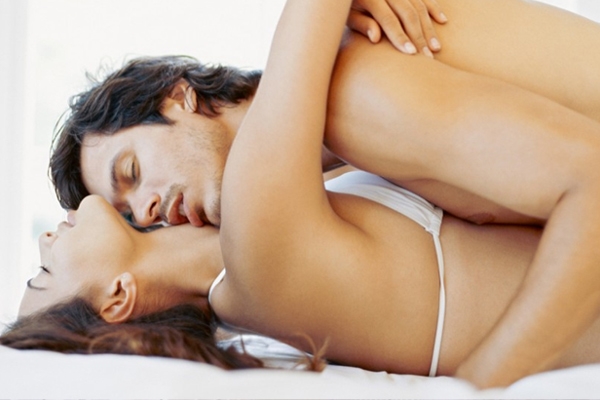 Sex is basically expressing your love towards your partner. It's the most intimate experience you share with your loved one. To enjoy the moment in best way possible it's highly required to everything sorted first and then getting intimate with your partner. We are giving 5 important things to do before having sex with to enjoy the experience at the fullest...
1. Beware of STDs
Today involving in an unprotected sex is  a sin. It's highly necessary to take extra efforts and get checked from the experts so that any chances of Sexually Transmitted Disease can be completely eradicated and you can have an unforgettable experience.
2. Have a conversation
Speaking to each other and breaking the ice between you two will help you in getting to know each other. Sharing things about almost everything and getting to know your loved one is a treat and just strengthen the bond between both of you.
3. Don't be shy
Let's face it, you just cannot have sex with your clothes on. It's important to express your love to your partner through your skin and to experience the heat between the two. Sex also makes you to open yourselves in front of your partners. It actually helps in making your relationship stronger and you get believe that you have someone who you can trust upon.
Also Read - Sings of Healthy and Happy Relationship
4. Use the protective gears
Having sex without condoms on can create problems for you. For a respectful sexual relationship it's highly necessary to use condoms or any other protection while getting intimate with your partner.
5. Have an orgasm
Yes, you read it right. Having an orgasm before actually being involved in sexual encounter would help in identifying what feels good to you before you can show another person what feels good to you. It just help you in understanding the situation well.
By Prajakt K.