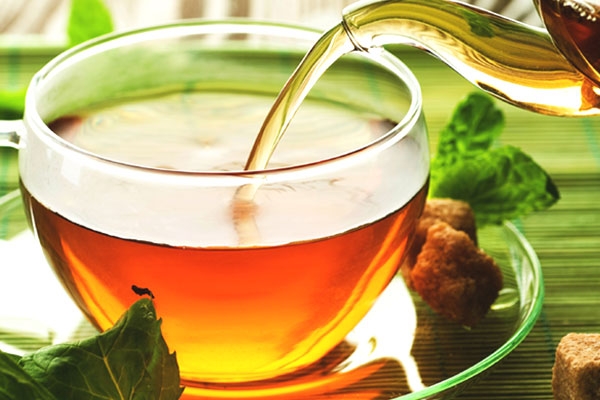 (Image source from: Thethreetomatoes.com)
Of course, herbal teas are good for you, but do you know which one's increase your immunity?
Teas are the major indulgence to many of the Asians for centuries. This is because teas have the capability of natural immunity building.
Now that the pandemic has made you think about the healthier food options, herbal teas should be considered as an important part of your diet as they provide defense against the deadly viruses.
According to experts, drinking at least one cup of herbal tea every day would have a longlasting effect on the wellness of people.
Teas and herbs are believed to be having the healing properties that do not have any side effects and are entirely safe.
Here are some of the herbal teas and advantages you must know:
●    Chamomile Tea
Chamomile is the kind of herb that is produced from daisy-like flowers of the Asteraceae plant. The flowers are first dried and then are used to prepare a herb that is being used across civilizations for its anti-microbial, anti-anxiety, and anti-inflammatory properties.
Chamomile has Apigenin which is known to have relaxing properties that provide a healthy sleep cycle to people who suffer from insomnia.
As you know, sufficient sleep is necessary to build the necessary immunity for the body.
A cup of chamomile tea before your bed time is ideal for those who have restless sleep patterns.
●    Echinacea Tea
Echinacea is a herb that is mostly found in rocky mountains in the US, Europe and Canada.
The herb has been effectively used for centuries as it has the properties that can heal flu-like symptoms and respiratory infections.
Echinacea is very efficient in reducing the severity of the symptoms and the studies suggest that it positively impacts the immune system.
The herb is considered to prevent infections when used in a mild manner and it is advised to not make a habit out of this.
A cup of this tea especially during the seasonal changes can protect you from contracting viral infections.
●    Green Tea
Green tea is most beneficial for the well being of any person when consumed immediately after harvesting as it has most of the medicinal properties when the herb is fresh.
The green tea is rich in Catechins, which has anti-oxidant properties that can help keep the diseases at bay.
Green tea is particularly helpful in healing cold, coughs and respiratory infections. It also has anti-microbial properties that can help prevent bacterial and viral attacks.
Adding green tea to your daily diet is very beneficial in boosting immunity and keeping the body healthy.
●    Turmeric Tea
An active component in turmeric is the Curcumin, which possesses anti-inflammatory, anti-bacterial properties which can directly help to boost your immunity.
Turmeric has been in use for centuries for its anti-bacterial properties and it is also a major ingredient in the food items.
Many women too prefer to use turmeric on their skin to prevent any allergies or skin issues.
While this is the efficacy, the turmeric tea too will have similar kind of benefits and when consumed on regular basis can prevent cold and other flu-like infections.
The addition of vitamin C to this turmeric tea adds the phytonutrients to your tea that increases immunity.
- By Gayatri Yellayi