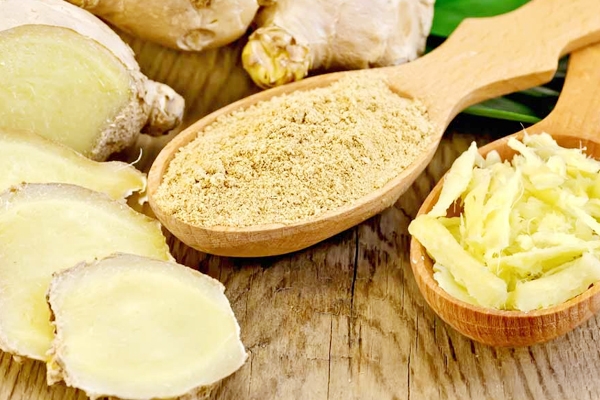 Ginger is an amazing spice which you can use to prepare various dishes and to make them even tasty. However, adding ginger in your daily eatings provides various important health benefits too. Ginger is also filled with important bioactive compounds which contains health-beneficial properties. Some of the best ginger health benefits are listed here.
● Treats nausea
Nausea can be caused due to large number of reasons. Eating ginger regularly can prevent the feeling of nausea which can even be caused due to chemotherapy.
● Prevents painful menstrual cramps
Large number of women experience the problem of menstrual cramps as well as dysmenorrhoea. Regular ginger consumption can be helpful in preventing this pain, according to the experts.
● Helpful on rheumatoid arthritis
Various researchers have found that ginger consumption is highly helpful in reducing the pain as well as swelling caused due to the problem of rheumatoid arthritis.
● Good for thinning blood
Ginger is also a good natural remedy for blood thinning, which is important to prevent the formation of clots in the blood vessels and reducing the risk of heart attack and stroke.
● Fights insulin resistance
Insulin resistance creates a lot of problems in various people such as type 2 diabetes. However, regular consumption of ginger helps in reducing the effect of insulin resistance.
● Treats indigestion
Consumption of ginger also helps in lowering the effects of indigestion in the body. It is also helpful in reducing the pain as well as discomfort caused by indigestion.
● Provides soothe on colds and coughs
Ginger contains Shogaols, which contains the important anti-inflammatory properties, which are helpful in providing soothing to coughs and colds.
● Effective on migraine
According to a research, ginger consumption is highly effective in reducing the severity of headaches caused due to migraine.
● Metabolic syndrome prevention
Various metabolic syndromes such as high blood pressure, obesity along with high cholesterol can be easily prevented with the regular consumption of ginger.