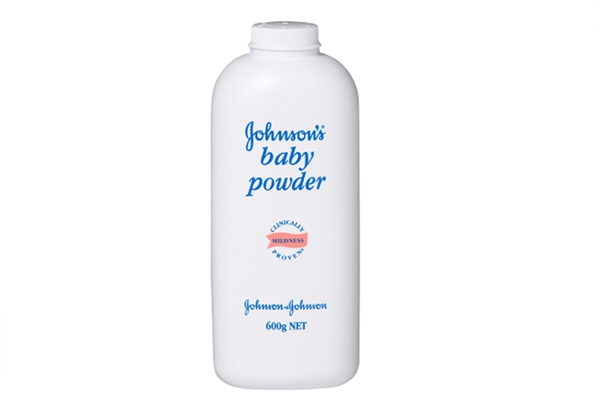 Juries have awarded tens of millions of dollars to ovarian cancer victims, twice in the past three months, who has blamed Johnson & Johnson talcum powder for their illness. A St Louis jury on Monday ordered Johnson & Johnson to pay $55 million to a South Dakota survivor of the disease. In February this year, another St Louis jury has awarded $72 million to relatives of an Alabama woman who died of ovarian cancer.
Some case studies have indicated that women who regularly use talc on their genital area face up to a 40 per cent higher risk of developing ovarian cancer.
Attorney Jim Onder said Johnson & Johnson's marketing targeted overweight women, blacks and Hispanics, "knowing that those groups were most at-risk for talc-related ovarian cancer," he said. "It's horrible."
"Unfortunately, the jury's decision goes against 30 years of studies by medical experts around the world that continue to support the safety of cosmetic talc," Johnson & Johnson spokeswoman Carol Goodrich said in a statement.
"I will never use talc again. It's definitely concerning to me," Teri Brickey, forewoman of the jury, 45, told The Associated Press. "I think it's a potential health hazard for some women - a small percentage, but it is a percentage."
"One blockbuster jury award can be written off as a fluke," said Nora Freeman Engstrom, a Stanford University law professor. "When you have two, it starts to look like a trend, and a very worrying one for Johnson & Johnson." Goodrich said Johnson & Johnson is appealing both verdicts while "focusing on the next trial."
"That finding was made only in the court of law and not among official scientific agencies," Dr Joshua Muscat, a Penn State public health professor and paid Johnson & Johnson consultant who testified for Johnson & Johnson in the earlier trial said. "In my opinion, it's settled in the scientific community."
"All talcum products used in homes in the United States have been asbestos-free since the 1970s," the American Cancer Society says on its website.
"The evidence about asbestos-free talc, which is still widely used, is less clear," the American Cancer Society said. "No increased risk of lung cancer has been reported with the use of cosmetic talcum powder," the American Cancer Society said.
"For any individual woman, if there is an increased risk, the overall increase is likely to very be small," the American Cancer Society says. "Still, talc is widely used in many products, so it is important to determine if the increased risk is real. Research in this area continues."
By Premji