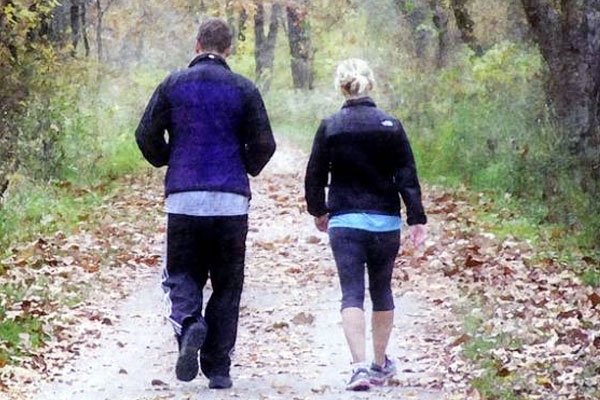 (Image source from: })
Walking is the best form of exercise for people of all ages. This simple exercise keeps you fit and active without much effort. Here are some health benefits of walking.
Healthy heart
People who walk regularly can prevent any heart-related disease. Walking regularly lowers the risk of developing heart disease. And if you are recovering from heart attacks or bypass surgery it would be faster if you are a regular walker. And it also lowers the risk of another heart attack.
Healthy body
Walking regularly is the easiest way to stay fit. People who want to stay fit but don't have much time to exercise, can take to walking during their spare time.
Aerobic fitness
Walking is a form of aerobic exercise as it is mood uplifting. It makes you fit and also improves your overall health.
Reduces blood pressure
People who have high blood pressure are known to benefit by taking up regular walks. Walking reduces high BP in its patients. Walking improves the blood flow in your body, increasing availability of oxygen to the muscles. This relaxes the blood vessels and helps reduce the blood pressure.
Improves sleep
If you suffer from insomnia then walking regularly may be the answer to your woes. People who walk everyday have a sound sleep and also sleep for a longer duration. But make sure that you schedule your walk much before you go to sleep.
Reduces weight
Walking regularly will help you to maintain a healthy body weight. Try to walk at least for 30 minutes to burn fat and reduce overall weight.

(AW: Pratima Tigga)