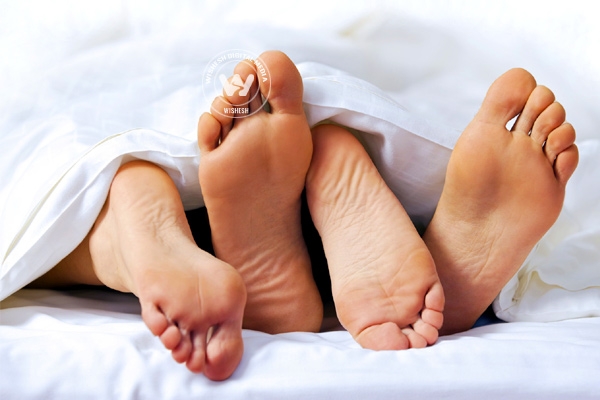 (Image source from: Why sex is so good for your health?})
Having a hot, crazy session in between the sheets can not only make you feel young, but also look younger. Don't believe us! Not only does it help to beat stress, but also increase body's dopamine levels that gets you up and going. Below we have listed a few cool benefits of having sex. Read on to educate yourself more on this.
Gets your immunity up and kicking
Sexually active people have fewer sick days. People who have frequent sex have higher immunity that keeps away germs, viruses, and other intruders from raiding the body. People who had sex once or twice a week had higher levels of the a certain antibody as compared to those who had lesser or no sex.
Perks up your libido
Longing for a hotter sex life? Have sex! Cozying up between the sheets will make sex better and spike your libido too. For women, having sex improves vaginal lubrication, blood flow, and elasticity, all of which helps to make sex regular and better.
Improves Women's Bladder Control
A strong pelvic floor is important to avoid incontinence. Good sex strengthens pelvic floor muscles through orgasms.
Lowers Your Blood Pressure
A study has found that sexual intercourse can lower systolic blood pressure. That's the first number on your blood pressure test.
Counts as Exercise
Sex is a great workout. Never mind if it ain't as effective as a treadmill, it still counts for something. Sex uses about five calories per minute. It pumps up your heart rate and uses various muscles. So get busy!
Lowers Heart Attack Risk
A good sex life is a boon for your heart. Besides pumping up heart rate, sex helps keep your estrogen and testosterone levels in balance.
AW: Suchorita Choudhury