(Image source from: Dazzle up your dentures})
Someone has rightly said: "A good, pearly white smile goes a long way". That said, not all of us are lucky enough to possess a dazzling white smile, blame it on our food habits, poor oral hygiene, lifestyle habits and even addiction to smoking and coffee. But worry not, with a few tricks up your sleeve, you can bring back the dazzle in your smile. Just take heed of the below mentioned tips and flaunt a million-dollar white smile.
Eat your way to whiter teeth: Munching on foods that are firm or crisp like apples and carrots can clean your teeth and restore some dazzle as well. Just bite into them on the go or after lunch for a cleaner, whiter teeth anytime, always.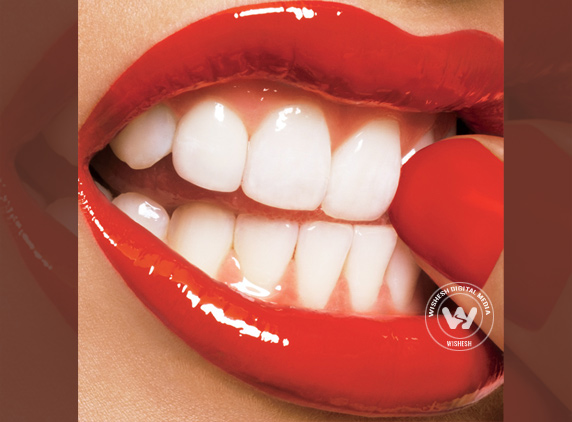 Load up on calcium: Bit on cheese as frequently as possible to maintain healthy white teeth. Although very fattening, cheese speeds the neutralization of acid and remineralisation of enamel.
Wash away the stains: Rinse off your mouth with water to wash away stains of tea, smoke, etc. Water acts as a natural cleaner and has the power to wash away bacteria and residue left on the teeth after eating. So be sure to drink a glass of water after every meal.
Quit smoking: Lifestyle choices can also influence a natural white smile with smoking being one of the biggest causes of teeth decay and discolouration. The nicotine and tar in the cigarette result in teeth darkening, losing their natural white.
AW: Suchorita Dutta Choudhury