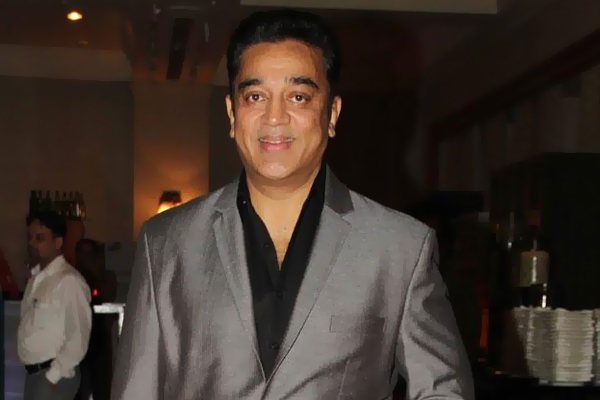 (Image source from: Kamal Haasan leads India to Cannes})
The 67th Cannes film gala kicks off today. And guess, who is leading the Indian delegation this time?
Well, the man of honor this year is none other than superstar Kamal Haasan, who also happens to be the CEO of  FICCI Media and Entertainment Committee-South.
The apex business chamber in India - the Federation of Indian Chambers of Commerce and Industry (FICCI), for the first time ever, is representing the Indian Pavilion this year, on behalf of the ministry of information and broadcasting.
Kamal won't just lead the official Indian delegation to Cannes, but also inaugurate the pavilion alongside luminaries like Arun K. Singh, Indian Ambassador to France; Bimal Julka, Secretary, Ministry of Information and Broadcasting; Jerome Paillard, executive director, Marche du Film (the Cannes Film Market); and actor-producer Uday Chopra.
The India Pavilion will display a gamut of finest of Indian films across linguistic, cultural and regional diversities with the sole aim to forge maximum international partnerships for distribution, production, filming, script development and technology, and promoting film sales and syndication in India.
Besides Kamal Haasan, Indian film big-wigs like Aishwarya Rai Bachchan, Abhishek Bachchan, Sonam Kapoor, Mallika Sherawat, Freida Pinto, Nandita das would grace the red carpet of the world film's greatest event. The Cannes will conclude on May 25.
AW: Suchorita Choudhury