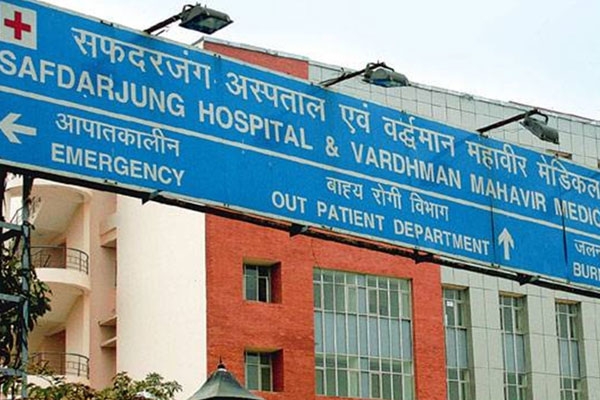 (Image source from: orissapost.com)
A man of 23 years old and who is suspected to be a patient of the deadly novel coronavirus infection has committed suicide as he had jumped from the Safdarjung Hospital in Delhi where he has been admitted on Thursday.
A statement has been made by the Delhi police where in it has said that the deceased has been admitted at 9 in the evening after he has returned from Sydney, Australia.
A spokesperson of the Health Ministry has said that the patient who has been living in Sydney for the past one year has arrived in Delhi on Thursday through an Air India flight and has complained of headache in his self reporting form, after he has reached the airport.
The patient has jumped off from the seventh floor of the Safdarjung Hospital in Delhi where he has been taken for admission and evaluation.
The spokesperson if Health Ministry has added saying that the patient was not in the room when the doctors have reached the room for a check and that the body has been found lying on the ground at the same time, at around 9:15 pm by a doctor who was coming out of the building. She has immediately reported about the body lying on the floor in the ground floor and the patient has been discovered dead.
The government has started medical screening of all the passengers at the international airports as a move in taking precautionary measures for the deadly novel coronavirus that has been spreading at an alarming rate all across the globe.
Some suspected cases are being quarantined based on their assessment of risk, by the Health officials where as most of them are being asked to stay at home for 14 days.
Nearly 14 lakh people have undergone screening at the airports since the start of the deadly novel coronavirus outbreak in the Wuhan city of China in the month of December.
So far, 166 confirmed cases of people being infected by the novel coronavirus have been recorded in India.
Currently, the deadly novel coronavirus which has officially been named as COVID-19 and which has been started in the Wuhan city of China has infected 2,19,555 cases across the globe and has also claimed the lives of several people with the number being recorded as 8,972 in number the number of recovered cases have been recorded to be 87,751 in number.
By Shrithika Kushangi