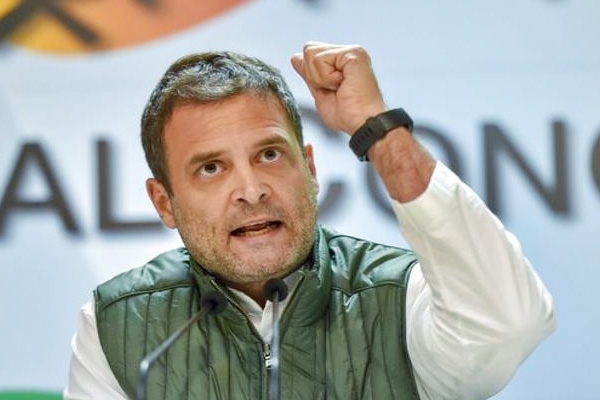 (Image source from: livemint.com)
Congress President Rahul Gandhi increased his attacks on Prime Minister Narendra Modi, today he challenged Modi for a debate on Rafale Deal, Economy and National Security.
Rahul Gandhi was speaking at the National Convention of AICC minority department in New Delhi.
He said, "Modi ji, you said ayou have a 56-inch chest. I challenge you to come a have a face to face debate with me. I challenge you."
"I challenge the BJP, let Narendra Modi ji debate with me on stage. He is scared. He is a darpok (coward) person. I have recognised him."
Even last year, in November Rahul Gandhi challenged PM Modi to debate on Rafale Deal.
He said " I know his character referring to (Modi) after fighting with him for five years. He is coward, when someone stands up to him, he rans away."
"He now knows you can't rule India by dividing people."
The Congress President said, "They they are above the nation, but in three months they will understand that nation is above them."
"We have promised a minimum income guarantee. It means that every poor person, in any corner of India, will get direct benefit transfer from the Congress," he said in his speech today.
-Sai Kumar