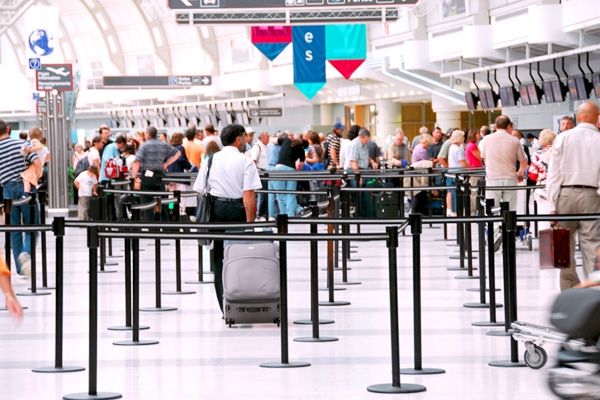 (Image source from: emirates247.com)
A senior official of Dubai Gold and Jewellery Group (DGJG) on Saturday urged India to allow Non-Resident Indians (NRIs) to carry more gold in personal baggage capacity when traveling back which is a win-win situation for the country and its nationals.
Siroya Chandra Prakash, vice-chairman of DGJG, said it would be a practical step to permit NRIs to carry more gold since it will bring down margins for the parallel trade and the yellow metal will also turn more inexpensive for the residents of India.
New Delhi, as part of personal baggage, reduced carrying 10kg to 1kg for people flying to India, which is the world's largest consumer of gold.
In 2018, India, the second largest bar and coin market in the world, saw annual demand falling four percent to 106.2 tonnes. The weakness of the Indian rupee pushed the gold price to Rs 31,900 per 10 grams during October, its highest level since June 2012. While gold jewelry demand also fell one percent to 598 tonnes.
"For personal baggage, an NRI who lived outside India for more than 180 days continuously, could import 10 kilos of gold on the payment of duty. That has been brought down to 1 kilo," said Prakash, who is also the owner of Siroya Jewelers in Dubai.
"It is very practical step for India. By increasing the allowance, the margins will go down for the parallel trade and the gold will become more affordable; today everything is streamlined and transparent. Plus, more and more people want to follow the rule of law. So, I think it is high time that the Government of India should reconsider and start charging 4-6 percent duty rather than 10 percent on carrying gold to India," Prakash said on the sidelines of a conference here on Saturday.
The conference was hosted by The Institute of Chartered Accountants of India (ICAI) - Dubai Chapter, to discuss the Indian budget.
Vipul, India's Consul General in Dubai; B.R. Shetty, chairman, UAE Exchange; Mahmood Bangara, chairman, ICAI's Dubai Chapter; and Raju Menon, chairman, Kreston Menon; among others, also addressed the conference.
Mahmood Bangara said considering the huge NRI remittance of about $80 billion annually, any differential taxes on NRI's may ideally be withdrawn.
"Furthermore, incentives for NRI investments would facilitate higher foreign exchange inflow which will be more beneficial than the foreign direct investment," he suggested.
Bangara noted that the Indian story is turning out to be an integral part of the world's story. "Indian service sector is growing rapidly with a share of about 54 percent, a positive sign of engagement of huge young population and, as many more to be employed," he added.
India's consul general Vipul said India economy is good to invest in and it should remain so in the foreseeable future for NRIs and government of UAE and private businesses. "This is one country where one get best of returns."
He added that the Indian economy continued its high growth path of more than 7 percent and remains the fastest growing economy among large countries globally. "We are on our way to become $5 trillion economy in the next 5 years or so."
-Sowmya Sangam