(Image source from: Idaho Statesman)
An Indian origin scientist Gurtej Sandhu of Boise, Idaho in the United States has received nearly 1,300 patents, outdoing inventor Thomas Edison who died with 1,084 patents to his name.  

Born in London to Indian parents, the 58-year-old Sandhu is seventh on the list of most prolific inventors in the world. He is a Senior Fellow and the Vice President of Micron Technology.

Before moving to the United States to pursue a doctorate in physics at the University of North Carolina at Chapel Hill, Sandhu did his graduation in electrical engineering from IIT Delhi.

Read: Indian Origin Researcher Gets $3.3 Mn Grant to Tackle Battery Waste

At the time when he was looking for employment, Sandhu received two job offers - One from the Texas Instruments, the top American computer memory maker at that time and other from Micron Technology, an 11-year-old start-up in Boise making every effort against government-subsidized memory-chip makers in Japan and other countries, the Idaho Statesman reported.

Sandhu chose to work with the smaller company Micron on the advice of his professor and mentor. At Micron, Sandhu gained his first few patents where he worked to sustain Moore's Law and improving how many memory units could be filled up into these chips. Ever since his inventions have been incessant.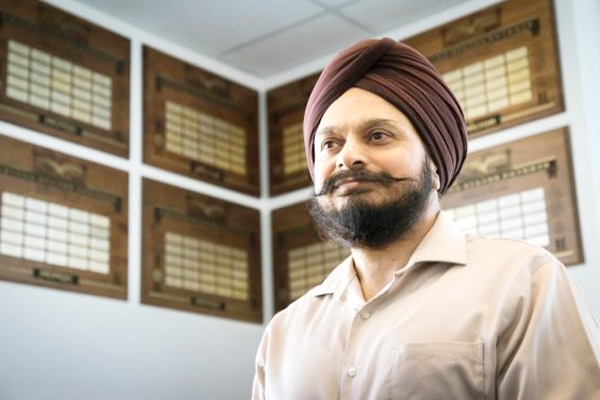 (Image source from: The Universal News Network)

From that time chip manufacturers, mostly technically owned by Micron around the globe, have made use of Sandhu's patents.

Sandhu increased his patents list with the arrival of Artificial Intelligence (AI), Big Data, self-driving cars, and Internet of Things (IoT) and there has been no lack of innovation for Sandhu to experiment with.

Sandhu said: "being an Indian citizen settled in Boise comes with challenges. American-born citizens sometimes think he's Arab. He once asked a group of students to guess where he was from; one said Japan. The U.S. is more insular compared to any other nations."

"After 9/11, a woman in Boise saw him driving his black SUV, wearing his turban, a symbol of his faith. She called the police. Nothing came of the call," Sandhu said. In some countries, he said, such a report may have led to intimidation or extortion, it said.

"The reality is there is no place in the world, no society, where a minority does not feel uncomfortable," he told the publication. "But I'll tell you: Today, the best place for any minority to live in any society is the United States. … In terms of basic fairness, still, there's nothing matching this country."

We can beyond any doubt say that Gurtej Sandhu is certainly the biggest Indian inventor alive.

By Sowmya Sangam