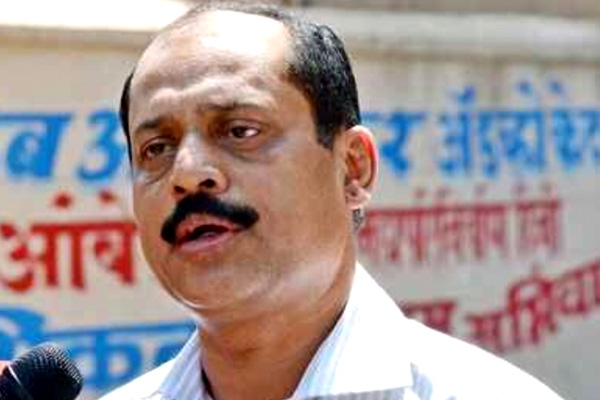 (Image source from: Outlookindia.com)
The bomb scare near Reliance Industries Chairman Mukesh Ambani's house created a sensation. After many dramatic moves, Mumbai cop Sachin Vaze is arrested in this case. The Maharashtra Anti-Terrorism Squad (ATS) recovered a video in connection with this case. Sachin Vaze and a car dealer Mansukh Hiren are spotted sitting in a Mercedes car near Chhatrapati Shivaji Terminus Railway Station. The investigation revealed that the duo has been in the car for ten minutes on February 17th. Hiren claimed that his car was stolen on the same day on Mulund Airoli road. The investigation told that Hiren himself parked the car over there and headed to South Mumbai in a cab.
The cab driver told that Mansukh Hiren hired the cab for Crawford Market and he received several calls and he addresses 'sir' several times. The ATS officials suspect it is Sachin Vaze on the phone from the other side. The CCTV footage was recovered and Sachin Vaze was spotted leaving the Mumbai Police Commissioner's office in a Mercedes Benz. Soon Hiren joined him in the car. The ATS officials suspect that Mansukh Hiren handed over the keys of Scorpio to Sachin Vaze. The car was parked outside Saket Society in Thane. A week after Mansukh Hiren filed a complaint, the same Scorpio was parked outside Mukesh Ambani's residence Antilia which had gelatin sticks along with a threat letter.
Sachin Vaze was arrested on March 12th and the investigation is currently going on. The black Mercedes Benz was seized along with Rs 5 lakhs cash and a note-counting machine. In a shocking incident, Mansukh Hiren was found dead in Thane this month. His family members suspected Sachin Vaze after which he was taken into custody and the real facts are unfolded. Sachin Vaze is suspended and several other Mumbai cops are grilled currently. The NIA officials also recovered a mobile phone, laptop, iPad and several files from his cabin three days after his arrest. He is sent to NIA's custody till March 25th