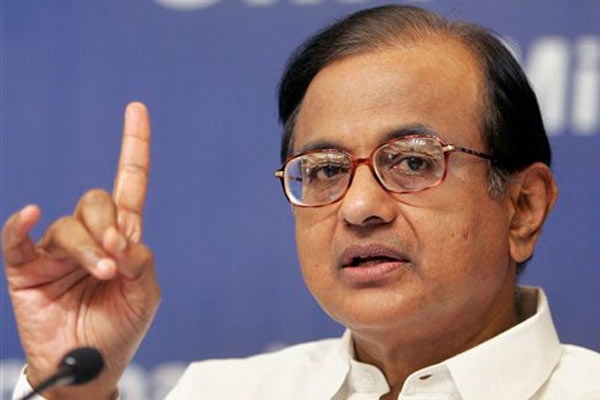 Former Indian finance minister, P Chidambaram was giving a speech at an event, Indra Gandhi memorial program in Tuticorin, Tamil Nadi, when he smartly admitted to all the wrongdoings in the UPA government, indicating to the numerous scams that took place during the regime.
"I am not denying that no wrongdoing happened. There is only one place where mistakes don't happen, the place we finally reach," said Chidambaram on Sunday afternoon.
The following statement comes to heels of CBI raids on May 16. The Central Bureau of Investigation (CBI) conducted raids at 16 different locations, including the residence of Chidambaram and his son Karti. The raids were conducted in connection with criminal misconduct in grant of investment approval by the Foreign Investment Promotion Board (FIPB).
However, the Congress leader tried to turn the events by adding that the UPA government did many positive things in India during its rule. "Many positive things happened during the 10 years of Congress rule," he said.
Bharatiya Janata Party (BJP) leaders did not miss the chance and took took a dig at the former minister's statements.
SG Suryah, who is the Vice President of the BJP youth wing in Tamil Nadu said: "All these statements being made by Chidarambam are out of panic and fear. This admission of wrongdoing is shocking."  
"It is alarming that he admitted to wrongdoing in the UPA regime in such a casual tone," he added.
Another BJP leader, GVL Narasimha Rao said that he was not surprised by Chidambaram's statements.
"Chidambaram is not making a revelation. Everyone knows about the corrupt practices that took place under Congress govt," he said.
Recently, Chidambaram became one of the most discussed topics in India, as CBI filed a FIR against his son on charges of criminal conspiracy, cheating, receiving illegal gratification, influencing public servants and criminal misconduct.
On Friday, the Enforcement Directorate (ED) filed a money laundering case against Karti on Friday. In his defense, Karti alleged that his only link to INX Media, which is owned by Indrani and Peter Mukherjee was that his friend was its auditor.
"A friend of mine is the auditor of that television company and it is the only connection I have with that firm," Karti said.
AMandeep