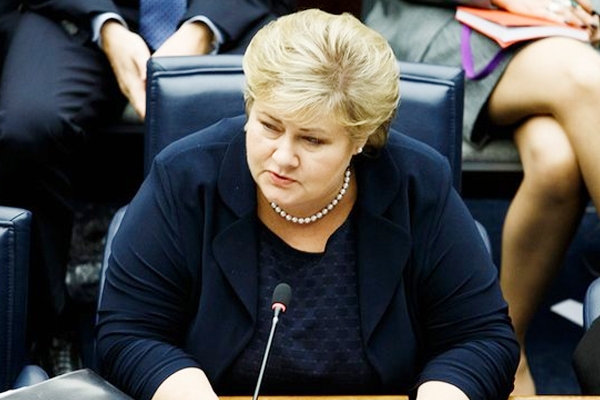 The Prime Minister of Norway, Erna Solberg, has been caught playing the popular game Pokemon Go in the country's parliament as a debate was going on.
Her political opponents reportedly decried Solberg's attempts to catch 'em all, the person who was speaking during the debate at the time, Liberal Party of Norway leader Trine Skei Grande, was amused. Interestingly, Grande herself was seen playing Pokemon Go in August in a meeting about defence and foreign affairs.
Solberg said on the matter, that, "I think that Trine will like that I opened the game while she was at the pulpit." Trine also tweeted, "She heard what I said. We ladies can do two things at the same time you know."
The Norwegian Prime Minister is a big fan of Pokemon Go and spent some time hunting Pokemon while on a state visit to Slovakia in August, when popularity of the game was its peak. She told reporters at the time that she was mainly trying to hatch eggs to get her hands on the rarest Pokémon.
A battery and data intensive game, Pokemon Go has been able to convince Nintendo of the potential of mobile gaming, as the Japanese company has committed to releasing the Super Mario Run game for iPhones and Android devices.
Nandini