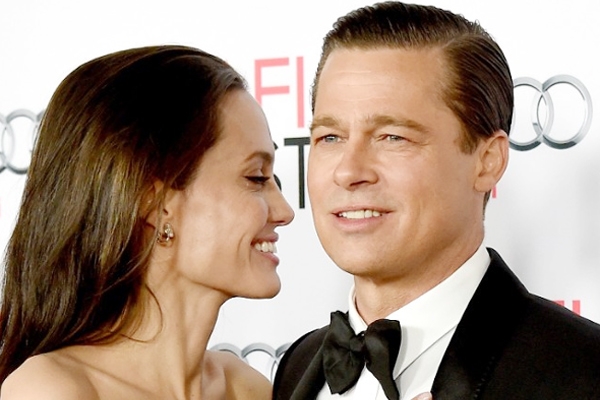 Hollywood actress-filmmaker Angelina Jolie has filed for divorce from actor husband Brad Pitt after two years of marriage.
According to the court documents, the pair separated on September 15, two years and one month after they married in August 2014. "Other than the fame of the people involved, this is like so many other divorces," the source said.
The news comes as a heartbreak for their fans and shippers but definitely not a shock because the rumours of problems between the couple have been there for past few months.
The CNN reported,  Pitt said said that, "I am very saddened by this, but what matters most now is the wellbeing of our kids."  "I kindly ask the press to give them the space they deserve during this challenging time."
Robert Offer, an attorney for Jolie said in a statement, that,"This decision was made for the health of the family." "She will not be commenting at this time, and asks that the family be given their privacy during this difficult time."
George Clooney, who worked with Pitt on Ocean's Eleven and its sequels, expressed surprise when asked about the matter. "I feel very sorry to hear that," he told reporters at a United Nations event. "It's an unfortunate story about a family."
The couple announced their engagement in 2012. Pitt was there to support Jolie in 2013 when she underwent a preventive double mastectomy. "My doctors estimated that I had an 87 percent risk of breast cancer and a 50 percent risk of ovarian cancer, although the risk is different in the case of each woman," Jolie said. "Once I knew that this was my reality, I decided to be proactive and to minimize the risk as much I could. I made a decision to have a preventive double mastectomy."
Nandini