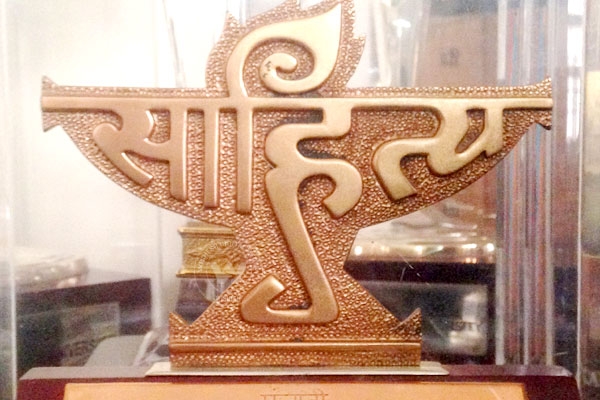 (Image source from: })
Writers continue to return awards, joining the growing protests over "rising intolerance" and "communal" atmosphere. On Sunday, six more eminent writers have returned their Sahitya Akademi awards. They include Ganesh Devy, a Gujarat-based writer, Aman Sethi - 'Yuva Puraskar'-winning author, and four others from Punjab. Aravind Malagatti, a Kannada writer, also resigned from the general council of the body.
In 2012, Aman Sethi, 1983 –born bagged young writer Akademi's award under the age of 35 for his book titled 'A Free Man'. It is book of narrative reportage by the Mumbai-based writer. Aman said that he is returning his award being 'shocked' by the refusal from the literary body to takes "a firm stance" on killing of MM Kalburgi, a rationalist writer.
Mr Sethi has tweeted that, "The Akademi cannot draw its legitimacy by celebrating writers while shying clear of solidarity when they are targeted."
Ganesh Devy, who returned his 1993' award, said that his decision to return the award is an expression of solidarity with many other writer concerned over the "shrinking space for free expression" and "growing intolerance towards difference of opinion".
Ajmer Singh Aulakh, Gurbachan Singh Bhullar, Waryam Sandhu, and Atamjit Singh are four Punjabi writers who returned their Akademi awards in a single day.
Writers who announced to return their Akademi awards earlier are Ashok Vajpeyi, Nayantara Sehgal, Rahman Abbas, Sara Jose, Gurcharan Singh and Uday Prakash.
In the wake of growing protests by writers over 'silence' of the Akademi on rationalist MM Kalburgi's murder, Vishwanath Prasad Tiwari – the chairperson of Sahitya Akademi, said in a statement that the apex literary body stands for the writer's freedom of expression and at the same time condemns attack on writers anywhere. Also the commitment to the protection of "core secular values" in the constitution was asserted along with the "right to life of all".
-Sumana