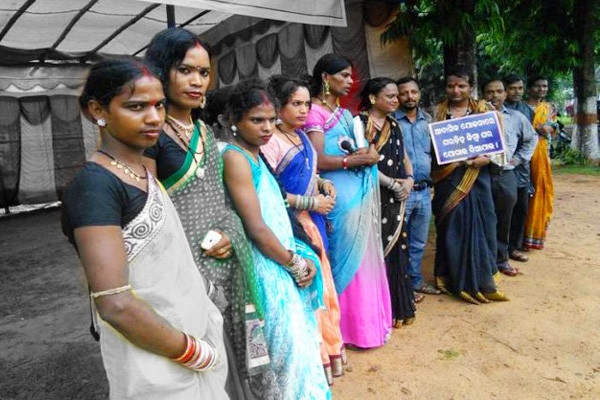 (Image source from: Transgenders want government jobs)
Transgender group Intersex and Transgender Samiti has demanded for government jobs for the community and implementation of recommendations of the NALSA judgment. Around 150 transgenders were mobilised by Telangana Hijra, assembled at Dharna Chowk, Indira Park in Hyderabad and raised slogans against the discrimination in jobs, housing, welfare and as well as security in the society which discriminates against them in "every way".
Veda Kumar of the Telangana Resource Centre expressed solidarity with the transgender community and said, "When transgender people are kicked out from their family, who else would educate and support them."
Transgender activist Chandramukhi said, "Every human has a right to live and transgenders need the NALSA judgment to be implemented in Telangana without which they face daily violence."
By Premji