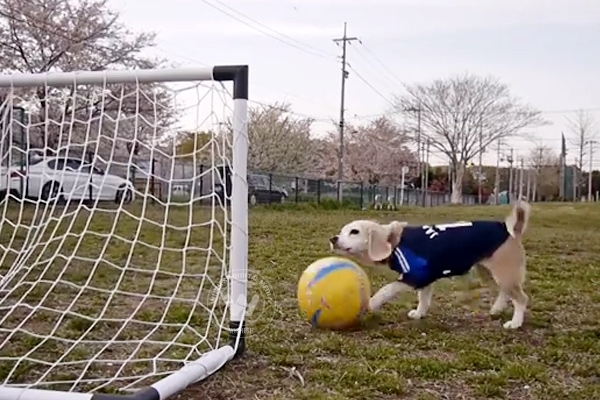 (Image source from: Talented football player didn't get chance to play at World Cup})
While the world goes crazy over the shots of Cristiano Ronaldo and Lionel Messi, there is another soccer champion who loves to play his game. This talented beagle is a pro at football but few know about him.
A Japanese dog named Purin has displayed his skills at dribbling the ball before kicking it into the goal post. She is an excellent goal keeper as well – stopping the shots with her paws or catching them calmly.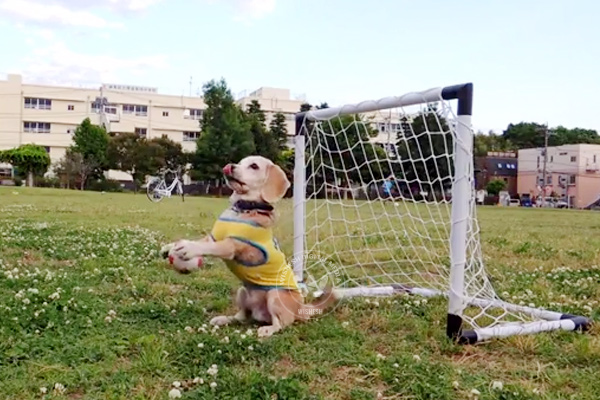 Purin is just like the other world-class footballers, full of vanity. She loves to celebrate her goals by standing on her paws in style.
And when Purin is not playing football, she is busy practising her other talents. Purin loves to play the piano or go skateboarding.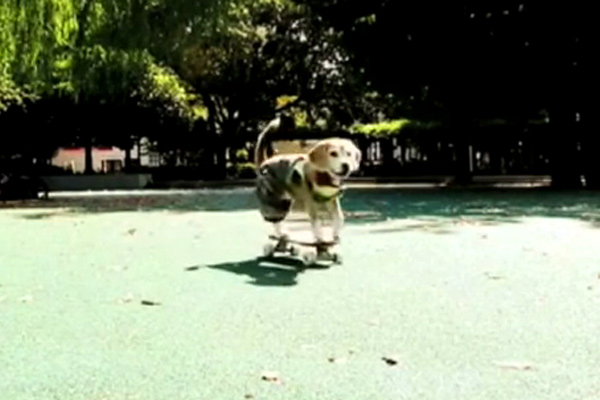 At times she can be seen walking on an exercise ball with grace.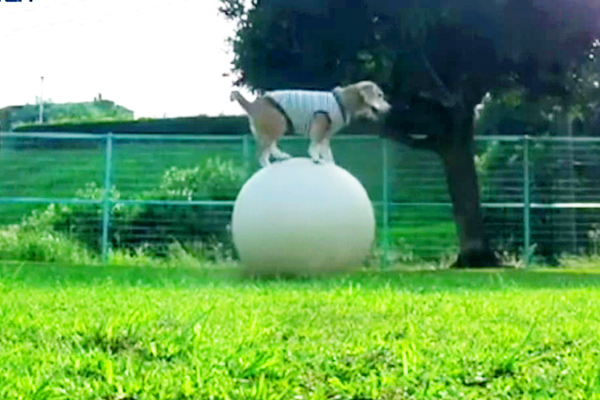 On Sunday, Japan will play its first match against Côte d'Ivoire. Lets see whether manager Alberto Zaccheroni will have to regret not including Purin into the squad.
Watch video of Purin dribbling the ball before passing into the net.
(Picture Source: metro.co.uk)
(AW: Pratima Tigga)