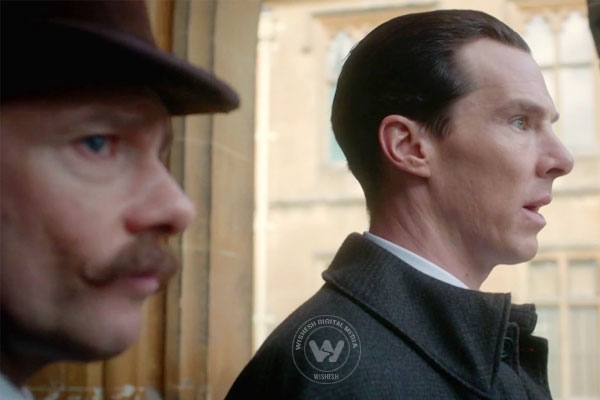 (Image source from: })
BBC announced the trailer of the popular detective series 'Sherlock' for the Christmas special. The detective series is popular globally. A fourth full series comprises three episodes. In 2016, the series will begin filming. As the Christmas special is set in the 19 century, there is a vast difference from the modern interpretation of the legendary detective series.
Digital Spy reported that a number of the team, which includes Steven Moffat and Mark Gatiss – the co-creators, Amanda Abbington playing Mary Morstan and Sue Vertue – the producer to pop by at MCM's Comic Con panel that is cheduled to take place on 24 October 2015 (saturday).
Sherlock - British crime drama television series
British crime drama television series, Sherlock is a contemporary adaptation of Sherlock Holmes detective stories of Sir Arthur Conan Doyle. Benedict Cumberbatch is stared as Sherlock Holmes while Doctor John Watson role is played by Martin Freeman.
Out of nine episodes produced, the first three were broadcast in 2010, second series was broadcast in 2012, while the third one in 2014. This became the most watched drama series in the UK.
-Sumana