(Image source from: Have a ball with Pomegranate Margarita)
Lower the bill at your parties and get-togethers by serving a sensational, seasonal, fruity margarita that will get your guests licking their lips. The richly flavored pomegranate margarita is just as good for a balmy noon as it is for a cold night. So what are you waiting for? Invite your chums, crank up the music, shake up some pomegranate margaritas, get hold of a bag of tacos, and have a ball! Here's how to make this luscious red drink at home.
Ingredients
2 cups tequila
1 cup triple sec
2 cups pomegranate juice (use 100% pomegranate juice, such as POM Wonderful or something similar)
1 12-ounce container limeade
2 cups water
lime wedges, for garnish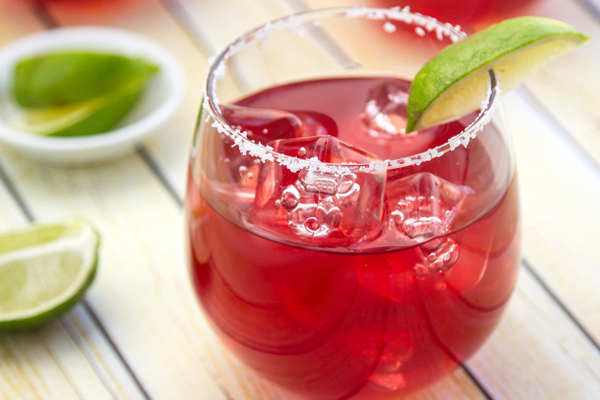 Instructions
Take all the ingredients into a pitcher and stir well.
Fill a salt-rimmed margarita glass with ice, pour the drink and garnish with lime wedges.
AW: Suchorita Choudhury