Women Celebrities are posting Black and White Pictures with #challenge accepted, Why?
July 29, 2020 20:57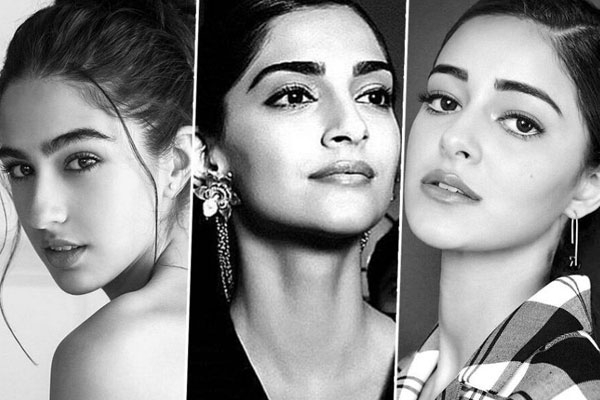 (Image source from: sinceindependence.com)
As per reports, there are at least 3.2 million posts tagged under #challenge accepted. Women Celebrities from all over the world are participating.
The Black and White challenge is in spot light these days. Bollywood celebrities are showing keen interest in this challenge and posting their photos in black and white.
The trend has been growing popular from July 28, 2020.
Each time you scroll your Instagram feed, you will find at least one celebrity in black and white posting one of their favorite photos with the hash tag challenge accepted and are encouraging their peers to do the same.
It is also seen that women are supporting each other through this challenge.
What is this Black and White Challenge?
According to the Instagram's spokesperson, #challengeaccepted and the #WomensupportingWomen hashtags are meant to celebrate women, their strength, and courage and remind all the women to spread love. These hashtags are also to remember to support each other.
Instagram has said that the trend started with Brazilian journalist Ana Paula Padrao, who posted her photo in Black and White almost a week ago.
Since then friends and women colleagues are tagging each other to take part in the challenge and post their selfies or photos along with the two hashtags.
At present as on Wednesday, there are at least 3.2 million posts on Instagram of women posting their black and white pictures showing support to each other.
 

 

 

View this post on Instagram
 

 

 

View this post on Instagram
 

 

 

View this post on Instagram
Meanwhile, people on twitter are raising questions to the celebrities and are saying how posting pictures in Black and White can serve feminism.
Some women are also saying that how can mere posting of a photo of self on an social media platform be a challenge.
Some of the women twitteratis have said that instead of posting pictures, the celebrities could have talked about how working with women and doing the work created by women has changed their lives.
Meanwhile, some of the women have wondered if this challenge was started by a man.
However, the trend is still continuing on Instagram and women are posting their most beautiful pictures of them in black and white.
Right from Ananya Pandey, Tara Sutaria, Sonam K Ahuja, Bipasha Basu Singh Grover, Mira Kapoor, Shilpa Shetty, Sara Ali Khan to Samantha Ruth Prabhu from Tollywood, many celebrities are taking this challenge forward signifying that this challenge is all about positivity and women empowerment.
Actress Zareen Khan has said that she finds this challenge a great way to spread positivity in a world where women are always taught to see other as competition. She says this challenge is all about supporting each other.
By Gayatri Yellayi