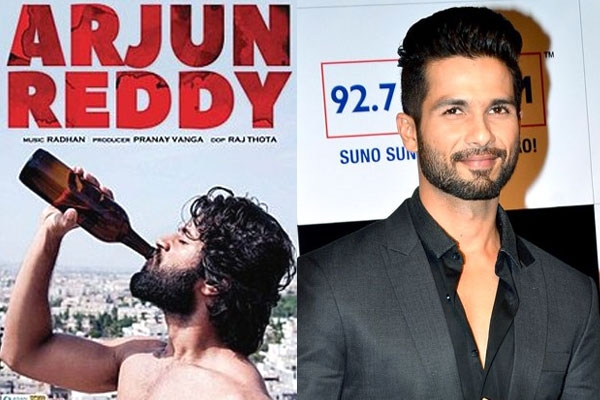 (Image source from: en.wikipedia.org)
Bollywood young actor Shahid Kapoor has been signing interesting films in his career and he is eagerly waiting for the release of his next film titled Padmavati. Sanjay Leela Bhansali is the director of the movie and Shahid Kapoor, Ranveer Singh, Deepika Padukone played the lead roles. The actor recently happened to watch Tollywood blockbuster Arjun Reddy in a special screening and he loved the film. Shahid signed the film completely and wanted to be a part of the project.
Though it was Ranveer Singh who has been approached for the film, Ranveer walked out as he was not in a mood to sign a dark film right after Padmavati. Now Shahid Kapoor will reprise the role of Vijay Devarakonda in the movie which will start rolling in March. Sandeep Vanga who directed the original will direct the Hindi version too and he is currently busy drafting the Hindi version. A top Bollywood production house will bankroll this prestigious project which will release during the end of 2018.