Aishwarya Rai Bachchan Is Extremely Hurt & Furious over Mother-Shaming Trolls: Sources
June 07, 2019 12:52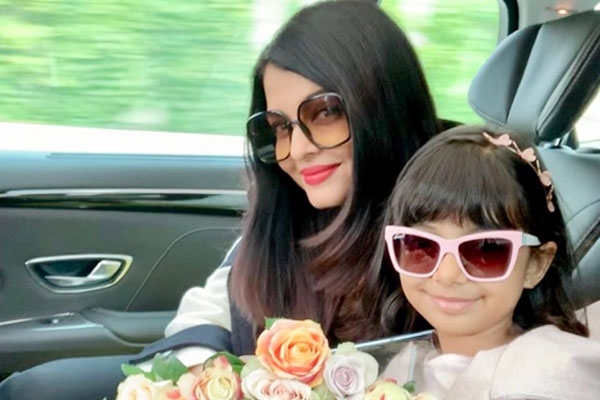 (Image source from: Instagram/aishwaryaraibachchan_arb)
The unnecessary trolling surrounding Aaradhya Bachchan, in the long run, is making Aishwarya Rai Bachchan lose her restraint despite being a cool-headed lady.
Off late, the actress started getting trolled after her every outing with her daughter, Aaradhya Bachchan. For the unversed, netizens have left many negative comments for Aishwarya Rai Bachchan for holding Aaradhya's hand, while walking. Their trolling didn't stop there and they went on to compare Aaradhya with Kareena Kapoor Khan's son, Taimur Ali Khan.
                      (Image source from: aishwaryaraibachchan_arb)
"Aishwarya is one cool-headed person and doesn't lose her calm generally. She understands that being a public figure, she has to face the trolls and there's no way of avoiding that but one should understand that apart from being a celebrity, she's a mother too," says the source.
"Aishwarya is extremely hurt and furious that trolls are constantly targeting her daughter, Aaradhya for no reason. She talked about the trolling to Abhishek as well and he's equally upset about it. Both Aishwarya & Abhishek feel that it's unfair to their daughter and trolls should think twice while spitting negativity for no reason," concluded the source.
Aishwarya's Reaction to Trolls
Last year, Aishwarya had slammed the trolls for criticizing her for holding Aaradhya's hand in public and had said, "People will have an opinion. That's not changing what I'm doing na, how I'm taking care of my daughter in a public space."
                      (Image source from: aishwaryaraibachchan_arb)
"Judge it. It's my daughter, I love her. I'll be protective or I'll be loving or I'll embrace her. It's my daughter and my life," had added Aishwarya Rai Bachchan.
Refusing to change herself as a mother just because of the trolling, Aishwarya had said, "We know we are being watched. We know the photograph is out there for judgment. So if I wanted to be artificial, I wouldn't do it. But I'm really not going to play into that."
By Sowmya Sangam