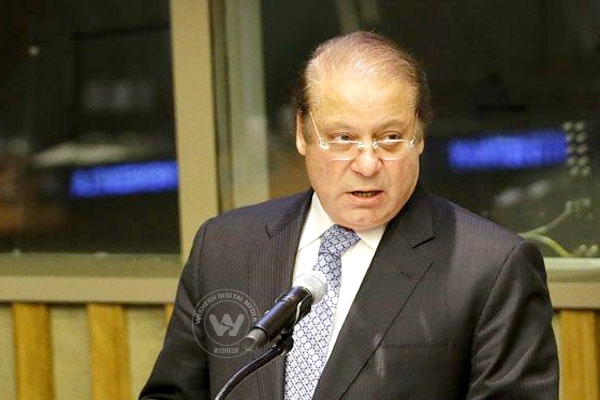 (Image source from: })
India called Pakistan as ''prime sponsor of terrorism.'' Also asked Islamabad to vacate PoK (Pak occupied Kashmir). India's Ministry of External Affairs spokesperson, Vikas Swarup, made a series of tweets on Wednesday in response to Pakistan's Prime Minister Nawaz Sharif's speech at UN.
Vikas Swarup tweeted that, ''Pakistan is not primary victim of terrorism but of its own policies. It is in fact the prime sponsor of terrorism. Pakistan's instability arises from its breeding of terrorists. Blaming neighbors is not a solution.''
Pak's familiar grieve over it being the victim of terrorism was launched by Nawaz Sharif, who said that there is a need for ''demilitarization of Kashmir" and self-determination rights to be given to the state.
Blasting back, Swarup said, ''To de-militarize Kashmir is not the answer, to de-terrorize Pakistan is."
Swarup tweeted that, ''Pak PM gets foreign occupation right, occupier wrong. We urge early vacation of Pak occupied Kashmir" in response to Nawaz's statement that said, ''Many generations of Kashmiris have lived their lives under occupation."
Probably this is the toughest hardline response from India in decades.
A reply is expected from Sushma Swaraj, External Affairs Minister, to the military-backed speech from Sharif aimed at refreshing the Kashmir issue at an international platform.
The Pakistan Embassy statement made, when US Secretary of State John Kerry called on Nawaz Sharif before his address, said, the ''Prime Minister shared his views on relations with India and expressed deep concern over the Indian ceasefire violations on the LoC and the working boundary. The Prime Minister reaffirmed Pakistan's commitment to peaceful resolution of all outstanding issues through dialogue."
No response was given in the statement to this complaint from Kerry, which said, ''Secretary Kerry appreciated Pakistan's counter terrorism efforts and the success of Operation Zarb-e-Azb. He also expressed condolences over the terrorist attack on Badaber. Peace and reconciliation efforts in Afghanistan, as well as the security situation, were also discussed."
Earlier, Swarup told after talks between Modi and Obama, that, ''There was a broad acknowledgement that this is a bilateral issue between India and Pakistan and people were happy for India and Pakistan to resolve it among themselves."
-Sumana