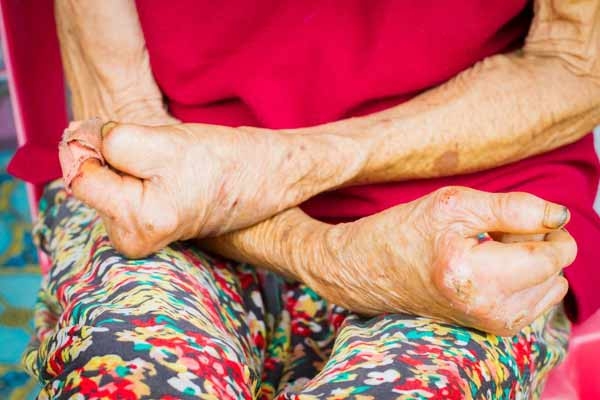 Leprosy, a chronic, progressive bacterial infection caused by the bacterium Mycobacterium leprae, is on the rise as about 750, 000 new cases are being detected every year.
Currently, there are nearly four million patients of leprosy across the world, however, 70 percent of leprosy cases are from India. According to the reports by a Japanese philanthropist who works to get rid of leprosy in India has said that "60 percent of leprosy patients in the world are in this country."
This leprosy day, know some facts regarding the disease:
Transmission
Contemporary medicine tells us that leprosy is spread when an untreated infected person coughs or sneezes, (but not by sexual contact or pregnancy). About 95 percent of people have a natural immunity to the disease.
Due to lack of understanding about the disease, in the past, people with leprosy were sent to 'leper colonies' on remote islands or in special hospitals, however, the contemporary medicine suggests that leprosy is not very contagious and people treated with medication do not need to be isolated from the society.
Symptoms
The earliest symptom of leprosy is slightly redder, darker or lighter skin than person's normal skin. The affected spot on the skin may lose feeling and hair. While in some people the only sign is numbness in a finger or toe.
If left untreated, leprosy can advance to cause serious effects on the body.
Diagnosis
There are two tests under the diagnosis of leprosy. The first is by taking a skin sample (biopsy) and examining it under the microscope, looking for leprosy bacteria.
Another test used for diagnosis is a skin smear. A small cut is made in the skin and a small amount of tissue fluid is taken. This is examined under a microscope for the presence of leprosy
Treatment
Leprosy is absolutely curable. Earlier in 1981, the World Health Organization (WHO) suggested the use of a combination of three antibiotics - usually dapsone, rifampin, and clofazimine - for treatment, which takes six months to a year or more.
Though certain cases may be treated with two antibiotics, rifampin is a key component of either regimen.
Since 1995, the WHO has been providing these drugs free of charge to all leprosy patients globally.
Throughout the course of treatment, the body may react to the dead bacteria with pain and swelling in the skin and nerves. This is treated with pain medication, prednisone or thalidomide (under special conditions).
-Sowmya Sangam